The bank is launching the La Revolución de las Pequeñas Cosas (The Revolution of Small Things) campaign, where it will present some of the innovations that are changing the way in which customers interact with the bank, such as remote signature, activation and deactivation of cards, mobile payments or calls identified through the app. Carlos Torres, BBVA's chief operating officer, said that "these new tools will managers and customers to have a much richer communication. With these small things, customers will have a much better experience based on comfort and convenience." It is a further step in a different model of banking, where managers provide advice to customers through face-to-face, remote or digital channels, according to their demands, with the aim of generating the best possible customer experience.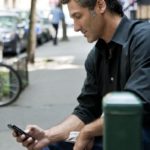 BBVA has been aware for some years that transformation involves adapting banking services to the actual needs of people. Consumers today rate convenience very highly, i.e. being able to make informed and well-advised decisions through face-to-face, remote (by phone or email) or digital channels, depending on their needs. Proof of this is that in Spain more than 600,000 customers use BBVA Contigo, a remote account management service, while the number of active digital users already exceeds 2.8 million, after doubling in 18 months. In early 2016 following the launch of this campaign, this figure could rise to three million.
BBVA's app has had more than 4.2 million downloads and BBVA Wallet, the card management app, 850,000 in Spain alone. The BBVA Contigo account management service has more than 600,000 customers in our country.<0}
In 2015, BBVA Group continued to expand the number of customers who interact with the bank through digital channels. At the end of September it had 14 million customers, 21% more than in the same month the previous year. At this rate, the bank expects to meet the goal of reaching 15 million customers by the end of the year, of which 8 million would be mobile banking users. In turn, transformation has resulted in increased digital sales. In September, 23.7% of new consumer finance was granted through digital channels, 14.4% more than in January of the same year.
With the La Revolución de las Pequeñas Cosas (The Revolution of Small Things) campaign, BBVA offers a number of functionalities that will make financial transactions more agile and simpler, while also changing traditional banking concepts:
- Customers who so wish can sign up for the free BBVA Contigo service through the website or the app. Once they have been assigned a personal manager, customers can operate by email or by calling directly via the app. The call will be identified, so no additional passwords will be required, and the manager will know who the customer is and at what point in the process he/she currently is.
- Pay: BBVA customers can have all their cards on BBVA Wallet and pay directly via their smartphone. Wallet also offers exclusive discounts for customers or the possibility of financing their purchases with a single click.
-Sign: BBVA customers no longer have to go to the branch office to sign their contracts. They can do so securely and from anywhere through remote signature, even for products with more than one holder.
-Card: Customers have complete control over their cards and decide when they want to activate or deactivate them using the BBVA Wallet app. They can even decide what types of payments are allowed with their card. For example, they can block their card for payments over the Internet but activate it for making payments at retail outlets.
These innovations, which are presented in the new campaign, are complemented by others equally important:
-Payment of bills that are not preauthorized using the cell phone
-Purchase of financial products with a single click via the app, such as loans or pension plans.
-Apple Watch app:Customers can check their overall balance, the aggregate of their accounts or details of the products they sign up for, among other functionalities
-Mobile cash: BBVA also offers the possibility of withdrawing cash at the bank's ATMs without the need for a card using the BBVA app's "mobile cash" option.
Transformation arrives at the branch offices 
The bank's growth and transformation has also reached BBVA's branch office network, based on an all-inclusive relational model: a mix of face-to-face, remote and digital channels, depending on the customer's profile. Beginning in November 2015, the managers of BBVA Contigo, a personalized remote customer service (through email or phone), will work from the bank's main branch offices, integrated into the network teams. Branches will also assist customers who have any questions so they can learn about the tools that make their transactions easier.
CBCs, BBVA's internal organization units that include a head branch and several dependent offices, become omni-channel units for customer management. In this way, each CBC will have tools enabling managers to provide face-to-face, remote and digital services, so each customer can get answers from the bank using the most convenient channel.
One of the differences with respect to the current model is that remote customers will be able to arrange appointments in advance with their manager via smartphone and also receive personal service at their branch office. Today, flexibility and convenience make mobile banking and the Internet the most highly rated channels among BBVA customers. But customers do not have to choose between self-service and the face-to-face channel: they can select face-to-face, remote or digital banking according to their needs at any given time.
BBVA Contigo was launched in 2009 and currently has over 600,000 customers in Spain and more than 570 managers. It is a universal and free service for BBVA customers, who can sign up over their smartphone or via the www.bbva.es website. Customers are assigned a manager with whom they can interact over email, phone or face-to-face, with extended management hours (Monday through Thursday until 6 pm and Fridays until 3 pm) and with an additional help desk available 24/7.
This transformation of the relationship model will provide BBVA with closer communication with customers and offer the bank new opportunities for growth through both digital and remote sales.