At a time when the corporate world undergoing a radical digital transformation, fintech and e-commerce are two very interesting subjects. This was the theme chosen by Pepe Cerezo, a specialist in the strategy and development of digital business, at the Futurizz Digital Congrezz  –a landmark event for digital business in Madrid.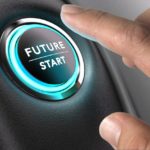 Pepe Cerezo said that "we cannot understand e-commerce as a sales channel". He believes that digital transformation is much more than selling via the Internet, but will lead to a whole series of changes.
The specialist in digital business strategy and development highlighted the five points that are driving this change:
- The cloud, which along with e-commerce is the basis of almost all the digital economy.
- Mobile, which is a transformative idea that is creating a new type of user that does practically everything via their smartphone.
- Social –we are all connected via the social networks.
- The Internet of Things, which is ever more present in a greater number of products.
- Data, which enables knowledge of the user via information.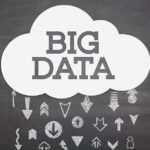 He continued his talk by explaining what characterizes fintech companies; their youth –most generally have been around for less than five years; the simplification of their processes –they avoid long meetings or unnecessary displacements; and the improvement in the user experience (UX).
He explained that "what Internet offers is digitization or opportunities for new intermediaries".
He referred to startups and pointed out that "the startups that have succeeded are the ones that have found niches in the market. In fact 80% of new startups don't even last three years".
Pepe Cerezo asked "Why is it everyone has their eye on fintech? Because the banking sector has gradually transformed itself as it has realized the future is already here. He concluded by noting that "in 2014 investment in fintech was 12.8 million dollars, and this figure will have doubled by the end of 2016".