Money isn't very valuable if you can't spend it. And during disaster situations -- from tornados to ice storms and everything in between -- a power outage could leave you feeling penniless, without access to ATMs, online or mobile banking, or debit card transactions.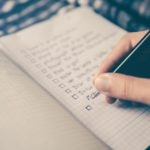 We've become so dependent on alternative payment methods, few of us carry more than a few dollars in cash on a regular basis. But particularly during hurricane and tornado seasons, it's important to be prepared financially, as well as physically.
Just as you have a preparedness plan -- an evacuation route in event of a hurricane, a safe place during a tornado -- you should also have a few things prepared to handle your financial situation during and after a disaster. For example, in anticipation of a disaster situation:
Build an Emergency Fund -- In Cash
First, invest in a small, fire-resistant lock box to keep cash and important documents safe from fire, water or other damage. Then start building your emergency fund by putting aside a reasonable percentage of your income each month. Continue to build your fund until you have about three months' pay saved up.
Safeguard your important financial documents
Have a contingency plan in place to preserve your important licenses, certifications, identification, bank information and other financial documents. You'll want to keep things you don't use frequently -- such as your passport, wills, birth certificates and social security cards -- in that fire-resistant lock box, along with copies of more frequently used documents such as your driver's license.
Set Up Auto-payments
Scheduling routine monthly payments for auto-payment can accomplish two things at once: one, it simplifies your life right now by eliminating an extra task, and two, it ensures your payments continue to be made in the event of a disaster. Even when you don't have power or wifi, even if you've lost your checks, even if your local post office or bank branch is closed. It's easy to set up online, or you can have a banker walk you through it.
Once disaster strikes -- and after you've secured your own safety and your family's safety -- you'll need some time to determine if you've sustained any property damage, then what infrastructure damage has occurred. That should give you a sense of how long you might be without power or other utilities, and whether or not you can remain in your home.
If it looks like you may be dealing with a long-term situation, consider taking these steps to protect your financial well-being, too:
Contact your creditor(s)
Despite your best efforts, it's possible that may have trouble meeting your obligations in the aftermath of a disaster. Talk to your creditors as soon as possible to let them know your situation. Many creditors will work with you to prevent any negative impact on your credit score; some will even offer a grace period to delay payments temporarily.
Halting utility costs
If your home requires repairs and you won't be able to live it in for a month or more, you should consider stopping your utility services. In fact, depending on repairs, you may have to have utilities temporarily disconnected. In either case, there's no reason to pay for electricity and water if you're not there to use them. Once you're sure you won't be staying in your home for a while, contact your utility service providers and have them temporarily suspend service.
Of course, financial preparedness is just one aspect of disaster preparedness. Check with your local weather service, emergency management team or FEMA for more information about how you can protect yourself and your family in the event of a disaster.