Antonio Macías: "New technologies are an opportunity rather than a threat for small businesses"
Antonio Macías (Madrid,1973) is Head of Payment Methods, Digital Transformation at BBVA Spain. Previously, he has been Head of Payment Method Strategy and Transformation.
Nowadays, a small business, in addition to offering a quality product, needs to have at its disposal the best solutions for the day-to-day. The department led by Antonio Macías works to offer solutions that enable businesses to adapt to consumers who have evolved in the way that they come into contact with a business and in the way they pay for their purchases.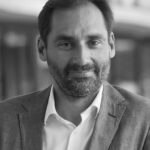 Q: According to data from the Banco de España, payments by card have seen a 15% change in the first quarter of 2019 when compared with the same period of 2018. This figure is significantly higher than the variation in cash use, with an increase of just above 1%. Are small businesses prepared for increasing usage of this payment method?
A: Consumption habits have evolved at great speed. The way in which we now acquire products and services has moved far away from how it was a few decades ago. For small businesses, new technologies are an opportunity and not a threat. Digitization allows businesses to offer customers a better experience and enables greater product customization, resulting in more loyal and satisfied customers. Although, the most important element is how new technologies can help you optimize your business's day-to-day management and be more competitive.
At BBVA we offer our customers digital solutions that allow them to make the most of the advantages of this new digital era. In this vein, a few months ago we became the first entity in Spain to include within its app, both for private individuals and companies, a digital experience that allows businesses, with BBVA POS, to comprehensively monitor their sales. Thanks to "My Business," a company can now get instant mobile information on the total sales generated in one or more stores, and even filter them by date or see the evolution of said sales compared with previous time periods.
Q: How have businesses responded to this new tool? Do you think it is useful for their daily business activity?
A: The figures speak for themselves. Since it was launched in January of this year, My Business has received 107% more visits than the old business section it replaced and plays host to 90% more users. Most notably, a customer who logs on to My Business stays there for five and a half minutes, compared to the two minutes that customers spend on the app. And the numbers continue to grow month by month.
Q: You mentioned that before My Business there was a business section in the app. What features can this new experience offer that the previous one didn't?
A: In the previous business section, the client was able to view payments but the information was not organized in a clear and intuitive way. With My Business, BBVA POS is no longer just a payment channel, it has taken on a new dimension. The business can monitor, in real time, sales and returns recorded in the POS by day, month and year and make comparisons with the previous period. Additionally, you can add other payment types, as sometimes the customer pays in cash or uses other payment gateways. This helps you to have a global view of your business.
As such, the client will have on their phone all the information they need to make decisions in real time using the data provided by the tool, which undoubtedly eases the day-to-day management of a business. The feedback collected from our clients confirms this.
With My Business, BBVA POS is no longer just a payment channel, it has taken on a new dimension
Q: Do you have plans to introduce improvements to this tool or undertake any further developments for businesses? 
A: In the case of My Business, in July we incorporated statistical and graphical data on sales. The average ticket and its development, the highest and lowest days of billing, and the sales graph for the preceding days are just some of the informative tools that will help a company to better monitor its sales and, thus, be able to make strategic decisions to optimize its business.
Another solution that businesses were asking for was the option to view real-time sales and not just access sales from the previous day. This will be made available later this month.
Further down the line, in September, we will also include statistical information on the most used form of payment and on payments made by customers in a foreign currency.
In short, we are continually incorporating improvements as we receive feedback from our clients and always looking for the best experience.
Q: What would you say to a small business posed with the new challenges faced in this digital age?
A: The world is changing very quickly. They have to view the enormous possibilities offered by new digital tools as an opportunity. At BBVA we offer innovative digital solutions that are highly useful in the management of your business, and we want to be there with you throughout your own process of transformation.