BBVA allows customers to pay for tickets and collect their winnings in Loterías y Apuestas del Estado retailers using a QR code
BBVA has launched a service in Spain that allows customers to instantaneously and securely pay for lottery tickets and bets and collect winnings using their mobile phone. By going to the bank's app, customers can use Bizum to generate a QR code that allows them to pay or collect money at 11,000 Loterías y Apuestas del Estado retailers. This is the first time that people have been able to pay in physical stores using Bizum and a QR code.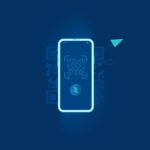 In total, more than two million of the bank's customers can pay for their lottery tickets and bets and collect winnings of up to €2000 in 'Loterías y Apuestas del Estado' retailers that accept Bizum as a payment method.
It's a simple process that allows for instant payment or receipt of money. Once the lottery retailer shows the amount on their terminal, the customer logs in to the BBVA app, goes to Bizum and generates the QR code. The lottery retailer scans this barcode and sends a request for the payment of the bets or the money that has been won.
Once the transaction is confirmed, the customer can immediately see the payment made or the money received from Loterías y Apuestas del Estado in their account transactions, allowing them greater control over their finances. In addition, this new feature means that customers don't have to receive their winnings in cash, as the money is paid into their account instantaneously.
This new 100% digital experience is completely secure, as the QR code does not contain any visible data, thus preventing fraud. This new feature is one more addition to the payment options BBVA offers through its mobile application.
An increasingly popular form of payment for businesses
During the first six months of 2020, the number of retailers who are BBVA customers in Spain offering Bizum as a form of payment for online purchases has increased six-fold. Users can activate the option to use Bizum to pay in retail outlets in the app or on the BBVA website. Once activated, they can make purchases by entering their phone number and their Bizum Code, a unique code for each user and valid for all purchases.