BBVA launches ESIConnect, a new platform for portfolio, securities and fund service in order to give coverage to investment firms and their customers in the framework of the advisory and discretionary portfolio management services the investment firms provide them.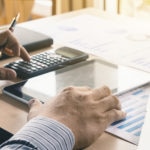 This new initiative aims to substantially improve customer experience. Thus, BBVA is offering them an innovative technological platform as part of the bank's digital solution strategy, and an organizational structure that covers the entire value chain. Through the platform, investment firms can track all of their customers' positions in BBVA and the entire contracting process. They will also be able to access fund search engines, as well as product files and information that help them in their advisory and portfolio management process. This mechanism establishes a trilateral relationship between the investment firm, BBVA and the end customer, who is the consumer of the investment fund's management or advisory services, and also of BBVA's transaction and financial services.
After finalizing an agreement with five first-rate investment firms, with around 1,900 customers and approximately €600 million of assets under custody, BBVA intends to reach a 10 percent market share in the next twelve months.
Alexis Thompson, the Head of Global Securities Services at BBVA, says: "This new launch will strengthen BBVA's presence in a sector that, in recent years, has experienced exponential growth in the number of clients demanding management and advisory alternatives based on open architecture solutions".
Similarly, these clients require that their assets and related operations are centralized under the custody of a top-notch, reliable financial institution like BBVA, whose experience in the provision of this assistance through its Securities Services area makes it a leader in the Spanish market.
Behind ESIConnect, investment firms will find a group of professionals who are experts in custody services and the liquidation of financial instrument operations for institutional clients, as well as a group of asset managers who will provide clients personalized service for the range of banking services and digital solutions that BBVA offers.