BBVA has built a new experience into the Spanish app that provides customers with key insights on how to start investing. Through the 'Aprende a invertir' ('learn to invest') tool, the bank provides users with educational guidance so that they can learn about investment funds and the world of money management. This key training module will help them to start investing their savings and improve their financial health. The BBVA app displays an explanation and estimate of how inflation may affect account balances; tips on how to start investing; and a simulator so that customers can see how their investment may perform. This tool also eases access to BBVA Invest's investment fund advisory service.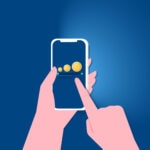 BBVA customers in Spain can access 'Aprende a invertir' from their overall position in the bank's app. Once selected, the tool shows you—based on your financial data—how inflation may affect your savings. This data is coupled with explanatory content on what inflation is, how it is calculated and what effects it can have on your account balances.
The facility also supplies information for customers who wish to start investing in mutual funds either from BBVA's own fund management company or from other fund managers. Accordingly, using information as a compass, BBVA guides the customer through this experience with explanatory texts on the characteristics and risks of each investment, and how to start investing. The app presents a range of points to consider before making an investment, such as setting a goal, choosing strategies—e.g., diversification of funds—and keeping in mind the investment policy of the fund.
In addition, so that the customer receives a fully integrated experience, this feature is equipped with a simulator that calculates different fund performance scenarios depending on the customer's risk aversion—very high, high, medium, low or very low—their level of savings, and the initial or monthly amount to be invested, with an outlook of up to 10 years. This forecast is based on data on the performance of similar investments in the past, and on current market conditions.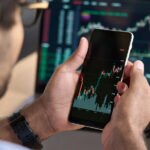 Funds tailored to your needs
The digital experience is enhanced by BBVA Invest's mutual fund advisory service. Customers who wish to allocate part of their savings to an investment fund enjoy free access to a team of managers who can answer any questions they may have about their investments or transactions. They can also independently explore the investment products available from BBVA Invest, depending on their selected risk profile.
Through its new 'Aprende a invertir' feature, BBVA brings customers closer to the investment world with the aim of providing them with key training to start investing their savings and improve their financial health. The aim is to manage part of one's savings by putting a certain amount to work, in the form of investment products and solutions that bring value and insight for better wealth management.