Fintech Friday: Windy City fundraising, small banks and thoughts from Arizona
Every Friday, BBVA Compass, a leader in the U.S. digital banking revolution, publishes its weekly Fintech Friday article, giving you headlines you might have missed in the world of fintech across the U.S.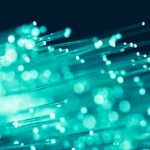 Headlines for the week of June 25 to June 29 range from more fundraising, small bank activity, and some thoughts from an Arizona publisher.
Here are this week's top news items from around the U.S.:
Small banks:  A number of larger institutions have launched their own accelerator programs to help foster fintech developments. This trend could pick up for smaller institutions, which are becoming more interested in partnering with upstart technology firms. (Source: American Banker)
A tasty funding: tastytrade, Inc., a Chicago, IL-based innovative financial media company and parent to financial subsidiaries, raised $20m in funding. TCV made the investment. The company intends to use the funds to expand its product offerings for retail, self-directed investors. (Source: FinSMEs)
Arizona's sandbox:  Phoenix Business Journal Publisher Ray Schey wrote an op-ed supporting the FinTech Sandbox legislation adopted in Arizona, which he states allows "innovation in Arizona" to continue. "You can expect Maricopa County to continue to be the fastest-growing in the U.S. with the creation of programs such as FinTech that attract companies" that will create jobs with good salaries. (Source: Phoenix Business Journal – subscription needed)
Related note: BBVA Compass Phoenix CEO Brad Parker has his own thoughts on the digital revolution in the Grand Canyon State.
Parker: Digital 'not about product – it's a vision'