According to a recent Bankrate.com survey, just four in ten people indicated they were able to cover an unexpected $1,000 expense without going into debt to do so.
For these people, a savings plan is the obvious answer, but for the many Americans living paycheck-to-paycheck, even the smallest savings can feel out of reach. But it doesn't have to be that way. Below are five tips to help you get started saving today.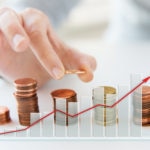 No. 1: Open a checking account
Before you think this seems too obvious, consider for a minute. For most people, every incoming and outgoing dollar flows through their checking account, which means it is the most up-to-the-minute look at your specific financial situation. Use the information to help track your spending. Once you've got your expenses in hand, create your budget. Many checking accounts even provide the tools to help, like BBVA Compass Financial Tools. Be sure to include 'savings' as a line item within your budget.
No. 2: Open a savings account
Once you've created your budget, open an account specifically for savings. BBVA Compass Executive Director of Business Planning Shawn O'Brien says many times people can get derailed if they try to use their checking account for credits, debits and savings. Having a separate account, specifically one you don't use every day, he says, is key to being sure that your savings habit stays on track.
No. 3: Start small
You may only have a few dollars to put away each month. Don't fall into the trap of thinking it's not enough. Over time, you'll see the few dollars you are putting away benefit from compounding interest. As you persist and see your money grow, you'll find that you begin to find other ways to begin saving more of it. Saving can be addictive.
No. 4: Make it automatic
O'Brien says that one of the key ways to be sure you're consistently saving is to automate your transfers from checking to savings. Most banks will let you determine the precise day you want to transfer money, how much and how frequently. O'Brien says that by making it automatic, the money is mentally spent and the temptation to waste it has been taken away.
No. 5: Set a goal
What do you want to save for? Is it a rainy day fund for those unexpected expenses? Or, perhaps you are trying to save for a housing down payment. Whatever the case, know why you're saving. This will provide motivation to keep going, even when the urge to buy strikes.
To read more about BBVA Compass savings account offerings, click here.
For more on BBVA Compass checking accounts, click here.
---
Accounts subject to approval, which may include credit approval. $25 minimum opening deposit required. Please see account disclosures for additional information.