Garanti BBVA helps health care workers fight the coronavirus pandemic
Garanti BBVA has put 10 million Turkish lira (approximately €1.4 million) into a fund to support public hospitals as they contend with the coronavirus pandemic. The money has been earmarked to address the most urgent needs of health care workers.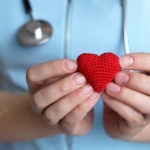 Complementing the measures Garanti BBVA initially put in place to protect its customers and employees, the bank has taken another very important step in the fight that is being waged across the country against COVID-19.
The bank has set up a fund totaling 10 million Turkish lira (more than €1.4 million) to be used to provide medical equipment to public university hospitals. The fund has been set up to urgently deliver vital medical equipment used to treat the illness and personal protective equipment such as surgical masks, goggles, gloves, and gowns.
We are doing everything in our power to also support the greater economy
Recep Bastug, Garanti BBVA CEO, wanted to stress that "Turkey, like everywhere else in the world, is going through an exceptional time. In addition to the measures we implemented to guarantee the safety of our customers and employees, we are doing everything in our power to also support the greater economy. The general population and the private sector must come together to help each other get through this challenging time."
Bastug wanted to stress the importance of the work performed by the health care workers. The bank consequently arranged the donation in order to purchase the materials required to help those on the frontlines carry out their jobs as safely as possible.
Finally, Garanti BBVA's CEO sent his most sincere wishes for a fast and full global recovery. He is hopeful to see Turkey and the world soon return to a path of future prosperity.