Garanti BBVA organized a foreign trade seminar in Istanbul as part of its commitment to making a difference for its clients. At the event, the bank shared its experiences in foreign trade financing, and provided customers updated information about foreign trade regulations, payment methods and the latest developments in the field.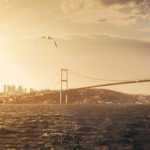 Garanti BBVA's Director of Legislation, Fidan Sönmezgül, shared information on foreign trade legislation, while Yahya  Kütükçü, an Abacus foreign trade consultant, focused on payment methods in foreign trade. Both speakers also took questions from those in attendance, and shared advice to help them enhance their businesses.
Earlier this year Garanti BBVA and BBVA's Mexican unit acted as liaisons at a business investment seminar, which was part of a delegation visit by Turkey's Foreign Economic Relations Board (DEiK)/Turkey-Mexico Business Council. The seminar brought together representatives from Turkey and Mexico — the world's 13th largest exporter and importer — to discuss mutual increases to their trading volumes.
Garanti BBVA continues to work with intermediary organizations in alternative markets to open doors for its customers to foreign trade financing and international investment opportunities. These efforts were recently recognized by financial publication Global Finance, naming Garanti BBVA as the 'Best Foreign Trade Finance Bank in Turkey' for nine years in a row.
With its remarkable experience in the global arena, the bank continues to offer its customers foreign trade solutions to address their needs, the publication said. "Garanti BBVA is also an industry leader in terms of sharing this expertise with customers and clients."