Türkiye Garanti Bankası A.Ş., Garanti BBVA, announced its financial results for the year ending on December 31, 2022. The bank's net income stood at TL 58.51 billion, while asset size was TL 1.3 trillion.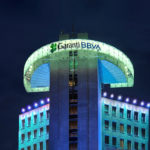 Garanti BBVA's contribution to the Turkish economy through cash and non-cash loans amounted to TL 974.4 billion. Deposits continued to be the main funding source, with 69.6 percent of assets being funded via customer deposits. The customer deposit base reached TL 906.9 billion, up 56 percent in 2022. The bank boasts a strong capital position, with a capital adequacy ratio of 16.8 percent.* The bank delivered an ROAE (Return on Average Equity) of 51.0 percent and an ROAA (Return on Average Assets) of 5.4 percent.
Garanti BBVA CEO Recep Baştuğ said that 2022 was a challenging year for banks, as macro policies extended the competition beyond the usual limits. "At Garanti BBVA, we were able to quickly adapt to this intense adjustment process and easily met the expectations of both regulatory authorities and our stakeholders."
This year, loan demand was mostly in Turkish lira rather than foreign currency. "We maintained our leadership over private banks by increasing our market share in the sector with TL loan growth in line with regulations," he added. Demand for TL loans was strong in the year due to the high inflation environment, before slowing down in the last quarter due to the regulations.
As for commercial lending, most loans were granted to  SMEs and exporters, as other companies significantly reduced their credit due to regulations. On the other hand, "We maintained our traditional leadership in consumer loans and credit cards, as these segments continued their normal growth cycle," Baştuğ added.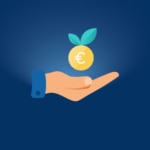 On the liabilities side, some changes were made in the funding structure. The Foreign Currency Protected Deposits scheme (KKM) currently accounts for more than half of the time deposits in the sector. Garanti BBVA saw a similar trend as well. This product has reduced the maturity mismatch of the assets and liabilities, one of the banking sector's traditional problems, by extending the deposits' maturity and thereby supporting banks' balance sheets. Garanti BBVA is one of the banks leading the KKM scheme conversion in the sector - a result of its long-term relationships with customers.
Recep Baştuğ also underscored  several other strategic developments at Garanti BBVA. The bank had great results in some non-financial performance indicators, setting a new record with 82 points in the Emerging Markets category of the Dow Jones Sustainability Index. "In line with our efforts to combat climate change, this year we were also included in CDP Climate Change Program's Global A List," he added.
As part of its efforts to support clients' green transformation, Garanti BBVA started the "Sustainable Future in Export" awareness and consultancy program so that exporters, commercial and SME clients can adapt to the Green Deal.
Launched in Turkey in 2022, open banking is another important item on the agenda. It allows customers to view their accounts at other banks on Garanti BBVA channels, and transfer  money from these accounts. Garanti BBVA has been a leader in early adaptation to regulations, and "the bank continues to offer brand new services to its customers every day, with its unique customer experience and platform security," Bastug said.
The Garanti BBVA CEO explained that in the upcoming period, the continuity and size of the macro prudential measures will remain "decisive in our balance sheet management while we focus on protecting and sustaining our strong capital structure in an environment of high inflation." As always, the bank's strategy is to continue its customer-driven growth in assets and liabilities. In this context, customer satisfaction will be the main priority, the CEO stressed.
Finally, Recep Baştuğ concluded by explaining that due to Garanti BBVA's dynamic balance sheet management and competent human resources, in 2023, the bank will continue to stand by its customers in all circumstances, contributing to society and the economy, and creating value for all stakeholders. "I would like to thank all of our stakeholders - especially my colleagues for their efforts and contributions to these operating results, and our shareholders and customers for their trust and support," he said.