Garanti BBVA supports NGOs with donations to celebrate customer birthdays
For years Garanti BBVA has spearheaded projects that give back to society. Now the bank is kicking-off a new initiative: helping its customers celebrate their birthdays by making a contribution to a local charity.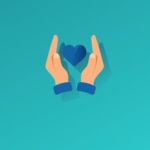 Customers have always been at the heart of Garanti BBVA's corporate culture. To further demonstrate the value the bank places on its relationship with its customers and to help them celebrate their special day, Garanti BBVA will make a donation in the customer's name to a non-governmental organization.
As part of the Birthday Donation Project, Garanti BBVA will send its customers a birthday greeting via mobile banking and email. Customers can then respond by choosing one of four leading Turkish non-governmental organizations (NGOs) in four different fields to which the bank will make a donation.
The NGOs that customers can choose to have the bank support are: the Educational Volunteers Foundation of Turkey (TEGV); the Turkish Foundation for Children in Need of Protection (Koruncuk); the Foundation for the Support of Women's Work (KEDV); and World Wide Fund for Nature Turkey (WWF — Turkey). These organizations are working on some of Turkey's most prominent social issues such as education, children, gender equality, and the environment — all of which align with Garanti BBVA's values and sustainability strategy.
The project, which exemplifies private sector cooperation with non-governmental organizations, hopes to spread good will while helping the bank's customers celebrate their birthdays.