Garanti BBVA's contribution to the economy will remain robust as Türkiye enters a new century
BBVA's Turkish franchise, Garanti BBVA has released its financial statements through September 30, 2023. The bank's net income for the first nine months of the year was TL 57.6 billion, while assets stood at TL 1.97 trillion. Garanti BBVA's support for the economy in the form of cash and non-cash loans now stands at TL 1.45 trillion.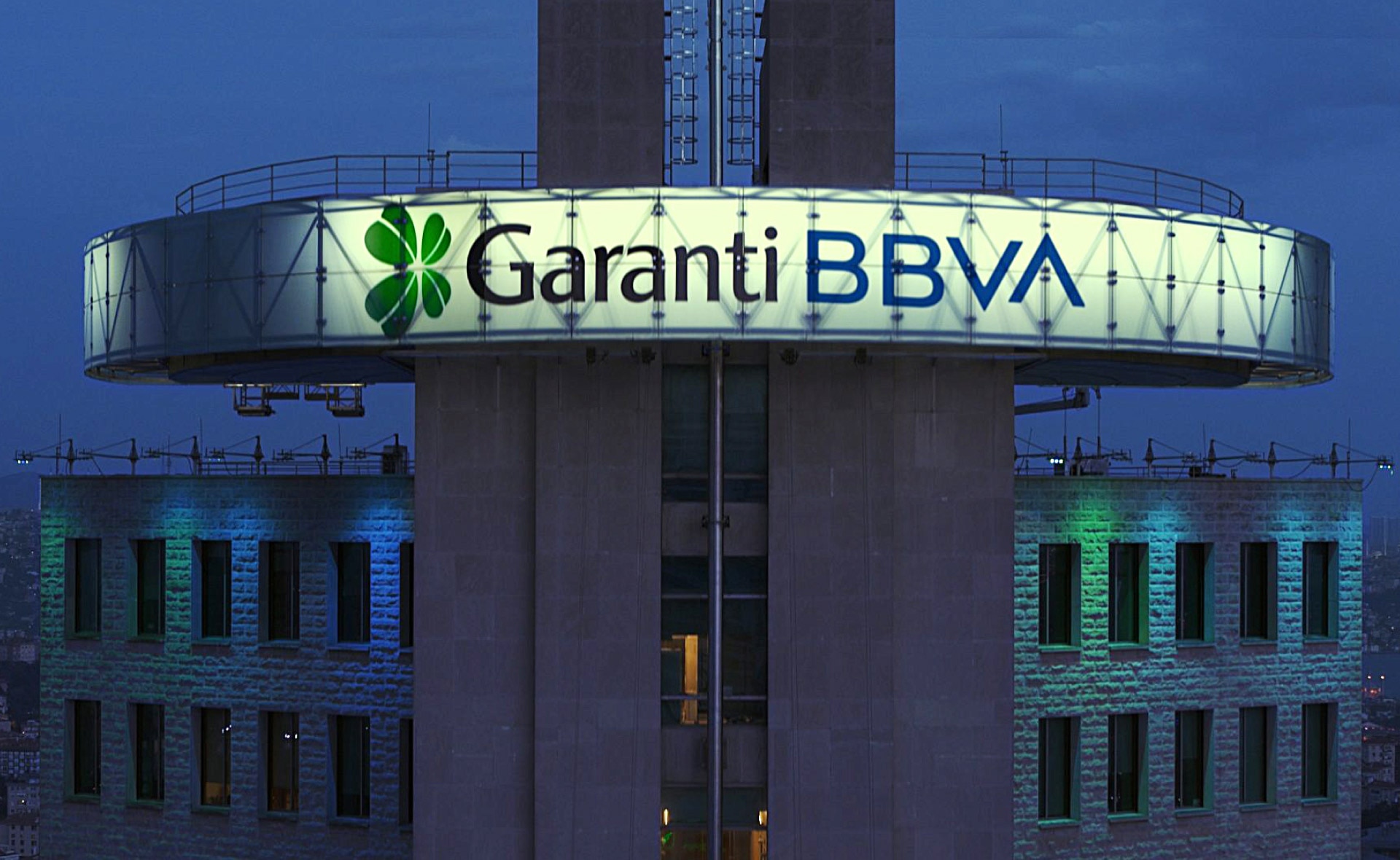 Active management of the funding base ensured that customer deposits are still the main source, backing 73 percent of assets. The customer deposit base reached TL 1.43 trillion, reflecting 58 percent growth in the first nine months of the year. The bank's ongoing rigour in its capital stance led to a capital adequacy ratio of 16.5 percent¹. ROAE (Return on Average Equity) came to 41.1 percent², while ROAA (Return on Average Assets) stood at 4.5 percent.
The third quarter of 2023 saw monetary tightening by the new economic administration, which fed through to banks' balance sheets. The reintroduction of orthodox approaches in economic policies were positively received by all economic actors. Garanti BBVA CEO Recep Baştuğ said, "As a bank, we are actively managing our balance sheet in response." The new policies drove up borrowers' demand for lira loans while muting foreign currency, corporate and retail lending. The bank saw the benefits of a sustained customer-driven growth strategy and achieved the best loan-to-deposit ratio in its history, he added. In addition, BBVA's Turkish unit generated customer deposits in excess of the volume of new lira loans.
This year Garanti BBVA has focused on managing the balance sheet amid a negative real interest rate environment. While the third quarter showed improvement, it didn't bring back-book lira net interest income into positive territory. However, despite margin pressure from macro-prudential measures, the bank's adaptable structure and skilled team proved able to respond to change, Bastug said. Furthermore, Garanti BBVA's strength in payment systems, growing customer base, and reduced provision needs due to economic growth supported its financial performance, surpassing local peers.
In 2023, the bank took a prudent stance on operational expenses by countering the industry's irrational sponsorship costs, thus safeguarding against the sector's future cost challenges. "What sets us apart financially is our substantial customer-generated revenue, which ensures sustainability," said Garanti BBVA CEO Baştuğ.
Leading through digitization and sustainability
BBVA's Turkish franchise leverages opportunities offered by digitization. Its AI and digital investments yield visible process and customer experience improvements, with over 100 processes seeing the benefit of robotic automation. This development has boosted transaction numbers with just 2 percent branch involvement. AI also strengthens the bank's risk infrastructure, while enhancing digital corporate and commercial end-to-end loan products.
"For 17 years, we've upheld responsible banking, focusing on climate action and inclusive growth," Baştuğ explained. Since 2018, Garanti BBVA's sustainable finance has reached nearly TRY 100 billion. In July, 'Women Who Know Their Account' launched financial literacy training, reflecting the bank's commitment to individual engagement in social and economic life and belief that equal opportunities make for strong societies.
On the occasion of the 100th anniversary of the Republic of Türkiye, Bastug underlined that "Garanti BBVA and its employees remain committed to be a key contributor to the country's social and economic growth."
¹. Calculated without the forbearance introduced by BRSA
2. In calculations of return on average assets and return on average capital, one-off items are not included in annualization of net profit.