Türkiye Garanti Bankası A.Ş., announced its financial statements dated 30 June 2021. Based on the consolidated financials, the Bank's net income in the first 6 months of the year was recorded as TL 5 billion 437 million 136 thousand. Asset size realized at TL 607 billion 787 million 125 thousand and the Bank's contribution to the economy through cash and non-cash loans was TL 473 billion 179 million 816 thousand.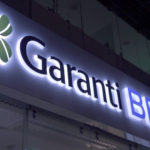 Focusing on customer happiness, deposits continued to be the main funding source; 68 percent of assets were funded via deposits. Deposit base reached TL 411 billion 952 million 427 thousand with 15% growth in the first 6 months of the year. Preserving the strong capital stance, the Bank's capital adequacy ratio was realized at 15.94 percent . The Bank delivered an ROAE (Return on Average Equity) of 18.3 percent and a ROAA (Return on Average Assets) of 2.1 percent.
"In this environment where the global pandemic is still persisting, countries entered anormalization process with vaccinations gaining momentum. We, as Garanti BBVA, are focused on the basic needs of our customers and not only continued but increased our support to the economy without any interruptions", said Recep Baştuğ, Garanti BBVA General Manager. During this period when domestic demand is gaining momentum, Garanti BBVA managed to grow above the sector average by meeting all the needs of its customers thanks to a wide service network and superior customer experience. "We continued our support to the real sector in line with their needs, recording a commercial loan growth that was significantly above the sector average," Recep Baştuğ added.
Digital Transformation
"We continued to gain both customer and market share thanks to our strong advanced technological infrastructure and the ease of use we provide to our customers," said the manager. Within this scope, the bank provides the opportunity to become a customer through digital channels. "Our "Contactless Customer Technology" creates a fast, time -and place- independent experience for customers compared to traditional methods. Our aim is to present this process with a simple and secure experience as in the branch, by making use of our technological infrastructure, human resources and knowledge we have gained in customer experience, which we have invested in for years," he celebrated.
This development is also very valuable for Garanti BBVA to reach and serve more customers. Recep Bastug expressed that the bank believes that "Contactless Customer Becoming Technology will facilitate the spread of digital banking services to the masses by increasing financial inclusion in this field."
Sustainability
Recep Baştuğ added: "Last year, we became pioneers in the international banking sector by putting our signature under the first green syndication loan by a bank in the world and indexed to sustainability criteria." For this year, in 2021, Garanti BBVA committed itself to raise awareness on sustainability and carbon footprint, to increase the share of renewable energy sources in total electricity consumption, to provide 1.5 billion TL sustainable finances and to procure at least 80 percent of the bank's energy needs from renewable sources. "We aim to end 2021 well above the commitment with a procurement of 7 billion TL to customer focused sustainable finance," he said.
Asset quality
Despite the continuing effects of the pandemic, Garanti BBVA continued to maintain its precautionary and prudent approach in asset quality as always. The improvement observed inasset quality in the first and second quarters of 2021 was the product of the bank´s proactive approach, restructurings and timely loan classifications of the previous years. "This cautious stance enabled us to grow by contributing to the economy in a sustainable way. Thus, we were able to demonstrate the continuity of our bank's ability to "generate high-qualityprofits," which is one of its fundamental philosophies," concluded Recep Bastug.