BBVA's Garanti Bank was singled out as the only Turkish bank among the 'Most Honored' financial institutions in this year's Emerging EMEA Executive Team: Leaders survey by Institutional Investor Magazine (IIM). Garanti CEO Fuat Erbil and IR Head Handan Saygin were also recognized.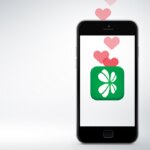 BBVA Group Turkish unit Garanti and two of its top executives emerged strongly from the 'Emerging EMEA Executive Team 2018: Leaders' survey carried out by Institutional Investor Magazine, a leading publication in the investment community. The survey covered 473 companies this year.
Garanti was named among the 36 'Most Honored' institutions among 473 in Emerging EMEA covered by the survey. At the same time, Garanti CEO Fuat Erbil was ranked second in the category of 'Best CEO' in financial services, making him the only Turkish executive in the 'Top 3' this year.
IIM's 2018 survey also acknowledged Handan Saygın, Garanti's Head of Investor Relations, as the 'Best IR Professional'. Leading the banking sector in Turkey in all of the overall rankings, Garanti also ranked second in the categories of 'Best Investor Relations Program', 'Best ESG SRI Metrics', 'Best Corporate Governance' and 'Best Analyst Day'.
Commenting on the news, Garanti CEO Fuat Erbil stated; "This recognition reflects the pro-active, transparent and trust-based communication Garanti has built with its stakeholders. Listed in the Istanbul Stock Exchange since 1990 and its depositary receipts in the U.K. and the U.S. for 25 years, we are quite pleased to see Garanti's leadership in the international rankings by shareholders and investors. In line with our responsibility to our stakeholders at all times, our communication will to continue to show the constant care that we are known for".
Fuat Erbil was appointed in July 2015 following BBVA's acquisition of an additional 14.89 percent stake in Garanti. His designation, which was ratified by Garanti's Board, confirms continuity in Garanti's management and the Bank's support for local talent. Fuat Erbil is one of seven directors appointed by BBVA in a 10-member board.
A pioneer in banking technology
Technology leadership is a key element in Garanti's competitive edge. Its investment in technology, in-house capabilities and management's abiding emphasis on innovation have made it a pioneer in digital banking in Turkey.
The success of digitization is reflected in key metrics. The bank has 6.6 million digital customers, of whom 5.8 million are mobile users. Ninety-five percent of non-cash financial transactions and 45% of sales are made through digital channels, with these figures continuing to increase rapidly.
In 2017, 'World Finance' magazine in January chose Garanti Bank as the best digital bank in Turkey and named Garanti's mobile banking app the best in the country. Other awards in the technology arena include Garanti's mobile app ranking second best overall in Europe in the 'Forrester Banking Wave: European Mobile Apps - Q2 2018' report, where it was singled out as number one in the UX category.