Global Economics recognizes BBVA for its commitment to sustainability
The British magazine presented BBVA's Turkish franchise the award for 'The best bank in Turkey in sustainable finance' and 'The best investment bank in Turkey'.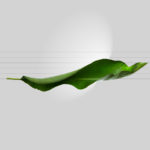 According to Global Economics, Garanti BBVA contributes to the sustainable development of Turkey with pioneering and innovative projects in the sustainable finance field. After receiving this award, Ebru Dildar Edin, the Vice President of Garanti BBVA, said that: "It represents new recognition of our work in these areas" in Turkey.
The executive recalled that for more than 15 years now, the bank has become one of the Turkish institutions at the cutting edge of sustainable development, climate change and the fight against inequality. "It's a goal we have achieved thanks to our initiatives and our innovative financing models," she explained.
Garanti BBVA promotes the development of pioneering projects that transform the real economy with the aim of supporting Turkey as it evolves toward a low carbon economy. Since 2014, the bank has allocated 100 percent of the financing for electricity generation projects to investments in renewable energy. "In financing processes, our strategy prioritizes aspects that entail risks that go beyond financial issues, such as environmental, social and governance aspects," stressed Dildar Edin.
In addition, Garanti BBVA encourages its clients to adopt sustainable work models and develop special products and services for these areas. Some that stand out include the extensive portfolio of sustainable loans or loans that support gender equality, whose characteristics are pioneering on a global level. All of these initiatives and projects have led Garanti BBVA to be considered a leader both nationally and internationally.