Award
Updated: 11 Feb 2020
Global Finance recognizes BBVA USA's treasury and cash management services for second consecutive year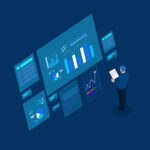 In 2019, the bank was awarded the same honor by the monthly financial magazine, which cited BBVA's top customer service and innovative products, among other items. Across the globe, BBVA was also the recipient of seven other 2020 Global Finance awards, with six of those being in treasury and cash management.
"Consistency breeds success, and that is evident with the exceptional work our treasury management team continuously produces," said BBVA USA Chief Operating Officer Rafael Bustillo. "Their innovative mentality not only exemplifies the way our bank operates, but more importantly, it is leveraged to create the most unique opportunities for our commercial clients on a daily basis."
BBVA USA received this year's award, according to the publication, due to profitability, market share and reach, customer service, competitive pricing, product innovation and the extent to which treasury and cash management providers have successfully differentiated themselves from their competitors around core service provisions.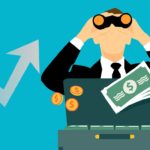 The bank's treasury management products boast a plethora of awards, including BBVA Net Cash USA Mobile taking first place in the Best Mobile/Online Experience (financial institutions) category in the 2019 Bank Customer Experience (BCX) Awards. In May, BBVA RealTime ARP was named the 2019 Innovator in Cash Management by Global Finance Magazine, as part of the publication's annual The Innovators 2019 awards.
Other honors BBVA won from Global Finance in 2020 include: 
The World's Best Mobile Cash Management Solutions for 2020 (Globally)
The Best Bank for Payments and Collections in Western Europe for 2020
The Best Bank for Cash Management in Latin America for 2020
The Best Treasury and Cash Management Provider in Spain for 2020
The Best Treasury and Cash Management Provider in Venezuela for 2020
The Best Treasury and Cash Management Provider in Mexico for 2020
The Best Treasury and Cash Management Provider in Colombia for 2020