BBVA today released its second quarter 2018 financial results. What were the key figures? To begin with, the bank is close to meeting its goal of having 50 percent of its total customer base made up of digital customers. Customer digitization drives sales through digital channels, propels total sales and improves efficiency. BBVA CEO Carlos Torres Vila said,  "We were off to a very good start of 2018 last quarter, and this quarter we've managed to achieve some excellent results."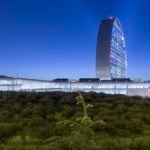 BBVA earned €2.65 billion in the first six months of 2018, up 14.9 percent from the same period a year earlier. These are the key takeaways of the bank's earnings presentation.
BBVA had 25.1 million digital customers at the end of June. This figure represents 46 percent of the bank's total customer base. The bank is closer to meeting its goal of having 50 percent of its customer base comprising of digital customers in 2018. Digital customers grew 26 percent year-on-year, while mobile customers – 20.7 million customers – grew 43 percent from a year earlier.
Digital sales increased in the first half of the year and now account for 39 percent of total sales, compared to 22.4 percent a year ago. Digital sales grew in all regions in which BBVA operates.
Progress achieved in the bank's transformation process and the strengths of its diversification are driving recurring revenues, i.e., net interest income plus commissions and fees. During the first six months of the year, net interest income grew 9.4 percent and commissions and fees 11.3 percent, stripping out currency impacts. Also, expenses declined by almost 3 percent at current exchange rates. As a result, the bank's efficiency ratio stood at 49.2 percent.
BBVA improves its profitability substantially. Traditionally, one of the key reference metrics used to measure a bank's profitability is ROE, or Return on Equity. In June 2018, BBVA's ROE stood at 11.7 percent, compared to 7.4 percent in December 2017.
All this, together with solid risk indicators and a robust capital position. The NPL ratio remained stable at 4.4 percent as of June 2018 (vs. 4.6 percent in December 2017.) As for capital adequacy, the key metric that is used to measure a bank's position is the CET1 ratio. BBVA's pro forma fully-loaded CET1 ratio –including the sale of BBVA Chile (finalized in July) and the agreement with Cerberus– stood at 11.40 percent at the end of June 2018.