How the battle for customer experience might mean the banking industry is changing forever
Are banks going to withstand the challenge of the big tech players and indeed beat them at their own game? It's a question that banks all over the world are working on but for two of the leading digital banks in the world —BBVA and Citi— it's more a question of how far do 'we' want to go.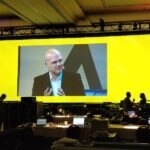 More than that, the future might well mean industry lines —like banking— won't be segmented. This was the argument outlined by BBVA's Global Head of Client Solutions, Derek White, and Citi Chief Innovation Officer and Head of Citi Ventures, Vanessa Colella, at the Money20/20 USA conference in Las Vegas.
The pair were being interviewed by renowned financial services commentator Jim Marous on the events main stage in front of 6,000 people. The debate started with a question from Marous around how the businesses perceived both themselves and their industry.
For White, he outlined how BBVA increasingly sees its future as being driven by two key elements. Firstly, that it will operate as a digital company and that secondly clients needs will absolutely dictate what products it builds going forward.
He explained how the perceived threat of big tech moving into the banking sector was really just that, a perception, rather than necessarily a reality. He added that for BBVA it's all about the battle for interactions and engagement — how do you do more for your clients in a way that's personalised, relevant and supports better decision making. The issue over big tech moving into the banking space, he added, was really an opportunity around data and how you utilise as much as possible, using it in a value-adding way. But that led to another key issue, how you produce off the back of the data sets you gather.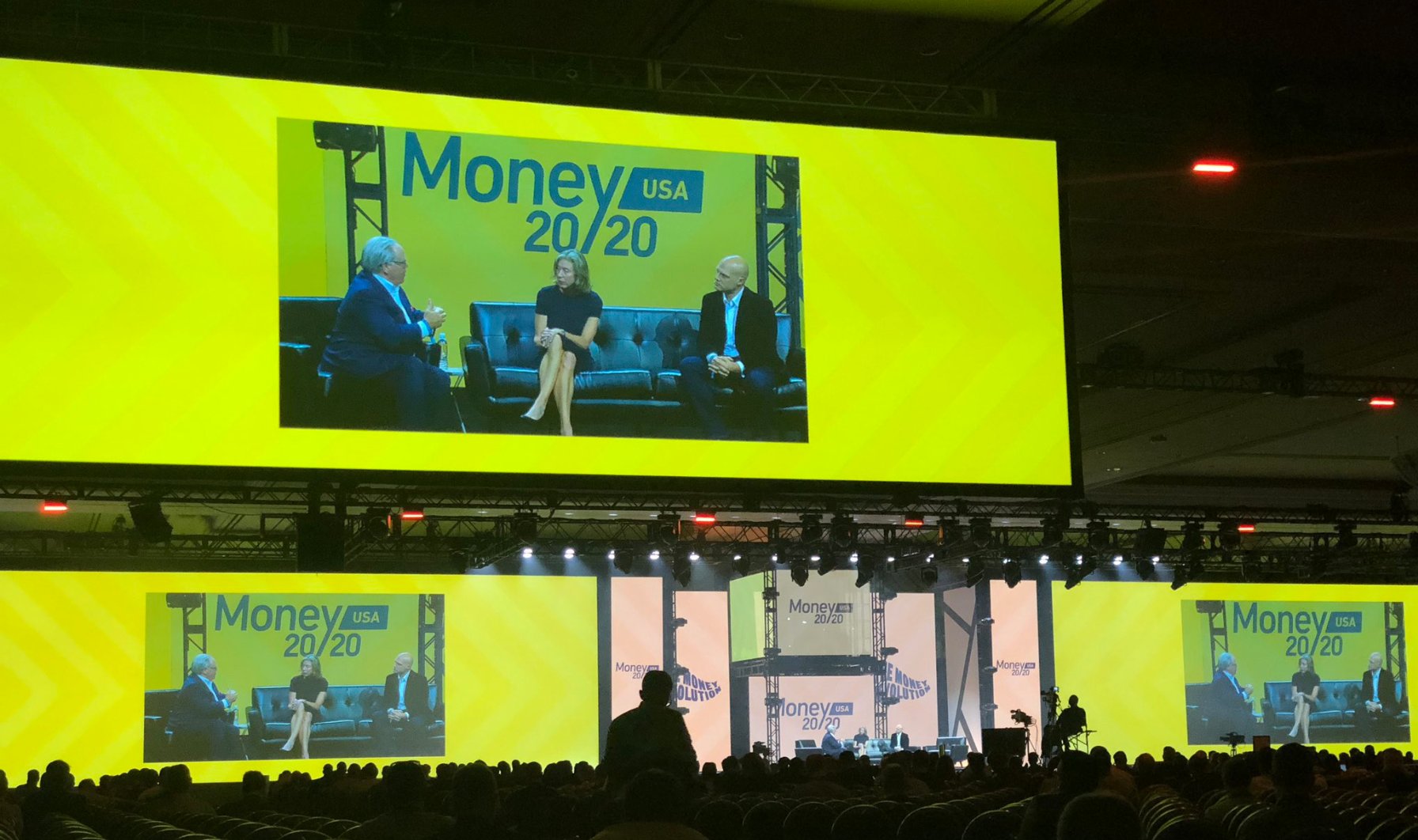 Jim Marous (The Finanser), Vanessa Colella (Citi) and Derek White (BBVA) during the debate at Money20/20 Las Vegas.
He said: "The hardest part, the bit where we have to compete, is how you truly create at speed like big tech or like fintech. "The challenge for big business, particularly when they are old like ours and have hundreds of thousands of employees is how do you create at speed and at scale. Once you put the customer above the glass and design around their needs and you have a clean architecture underneath on which you can build almost anything, then how you start to create at speed and scale is the real secret sauce."
For BBVA, that meant shifting the approach it took to building new products and services, introducing scrums and agile working methodology and striving to deliver new into the hands of its customers and clients in less than nine months - the deliver cycles of big tech.
He continued that the difference happening now also centred around the platforms themselves — not just the mobile devices but the ecosystems of partners and builders who's services will be offered to customers and clients. This, he said, came down to the paradigm shift from closed to open — and in many ways meant the whole issue around industry verticals was obsolete.
Because, he added, it wasn't enough to just have a clean, functional platform, it needed to be useable by others —other developers, businesses, providers— all for the benefit of the client. In others words, moving towards marketplaces where customer experience was the key.
From industrties to ecosystems
It was a view shared by Colella, who said: "We think of this as industries to ecosystem, but others still think of it in terms of is it financial services, or is it tech. But the most forward looking companies in the world are not thinking of these artificial mental barriers, and about 'are we supposed to provide this kind of service or that' or are we supposed to build this programme or that, they are thinking of what does my client really need and then solving it."
And that, she added, meant they are not burdened by having to produce just one 'type' of product, but rather the products and services their customers actually want. She added: "We will increasingly see a move towards ecosystems that make it hard to classify companies as being in one sector or another."
Closing the session, Marous asked whether it was hard to create in banking, given the focus on costs.
But for White this wasn't the key driver. He said: "Honestly, the mindset at BBVA is different. We realise that if you focus on the client, and if you design for their needs in a beautiful way, then the costs of doing that take care of themselves."
And that, he concluded, meant the battle centred less around who was moving into which industry vertical, but rather that the focus needed to be entirely on whether you are predicting what the customer will want, and then building it — irrespective of whether it was a product linked directly to money, or a product designed to help the client better understand the data they generate.