BBVA Open Summit 2018: Driving collaboration and building the future of BBVA
Technology is now disrupting every sector from retail to recruitment, and financial services are no different. What is different is how the incumbent players in the sector choose to respond. Do they collaborate, challenge, or do nothing?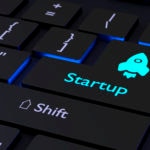 Part of BBVA's digital transformation strategy is built on collaboration, and its Open Innovation unit is fundamental to realizing its vision of transitioning into a truly digital global business. The task of Open Innovation is to drive and support this vision but seeking out innovation and building working partnerships with those at the cutting edge of the future of banking services. By doing so, along with internal creation cycles, it will ensure BBVA can continue to deliver services that meet its customers' evolving needs and expectations.
For Ainhoa Campo Nieto, Head of Open Innovation / Internal Ecosystems at BBVA, "Open Innovation is a connector, a platform, both for the ecosystem and for teams at BBVA. We are the bridge that connects, shares and maximizes the value from events and initiatives across the group."
Open Innovation is not a separate entity - it works closely with different business units throughout BBVA to understand their needs and identify the startups that will have the greatest impact for the bank. With the Connection Festival, the business matched more than 200 startups from 90 countries with 18 BBVA business units, opening the doors for these companies and setting them up for future success.
Marisol Menéndez, Head of Open Innovation / External Ecosystem at BBVA, explains that the success of Open Innovation is built on the work of local teams around the world: "There are staff from the Open Innovation team in every country that BBVA operates in, helping to ensure BBVA is a catalyst for local innovation across different markets. These local teams have been instrumental in making both the Connection Festival and Open Talent bigger and better each year.
What makes Open Innovation special is the mutual benefit it delivers for BBVA and the startups that engage with the bank. BBVA believes that these alliances, those that are built on this principle of mutual benefit, will be what drives the financial services industry in the right direction for the future.
In practice, this means planning and delivering initiatives and events that bring together world-leading fintech startups with decision-makers from BBVA. In 2018, Open Innovation has enabled collaboration with up-and-coming fintech startups through BBVA Open Talent, the Connection Festival, Fast Track and the newly launched BBVA Open Marketplace.
Tenth year of BBVA Open Talent competition
Earlier this year, BBVA launched the tenth edition of Open Talent, the world's biggest fintech competition. Open Talent identifies fintech startups at an early stage, with many of the entrants at pre-seed or seed stage. These are companies harnessing new technologies such as API, SaaS, automation, and cloud computing to build their products.
This year saw more than 800 startups across 90 different countries apply. The eight Open Talent finalists - Sedicii, Taqanu, Cindiactor, ToGarantido, ChargeAfter, Cashaa, Dunforce, and Finnest - will each take part in an immersion week at the bank. The overall winner in each category - Fintech for Future, Fintech for People and Fintech for Business - will be announced at BBVA Open Summit in Madrid this Wednesday, October 17th. They will also be fast-tracked onto the bank's 'proof of concept' (PoC) workstream and receive a €50,000 prize.
While there are many fintech awards programs, BBVA Open Talent provides opportunities for the most promising fintech startups to partner with a leading global bank, helping them to overcome specific challenges that may be preventing them from scaling by leveraging the bank's expertise and resources.
Startups pitch to work with BBVA at Connection Festival
In July, Open Innovation hosted the Connection Festival, an event at which startups have the opportunity to pitch to 270 senior decision-makers from BBVA. 215 startups were selected to participate from the applicants to the Open Talent competition earlier in the year.
The purpose of the event is to identify the startups that are developing solutions that best fit some of the needs BBVA has to work on. These needs are typically related to new products and services that BBVA is looking to provide, but may not have the resource to deliver in-house. The Connection Festival therefore provides BBVA with access to additional specialist expertise in each area, while the startups benefit from the opportunities to scale, opened up by working with a global bank.
Of the 251 fintechs that presented at the Connection Festival, 61 have been selected to collaborate with BBVA and conversations between them and the decision makers at BBVA are being progressed.
From the Connection Festival to Fast Track
The Connection Festival is identifying proof of concepts for new products and services with relevant business units across the bank. Following the Connection Festival, 23 startups were selected for the Fast Track in September. It is a framework that has been developed by BBVA to reduce the execution period for new proof of concepts.
To do this, the Open Innovation team at BBVA identified all internal stakeholders that should be involved, built a road map for delivering these proof of concepts, and identified those from BBVA that would need to be involved at this early stage. In September, BBVA launched three Fast Tracks in Colombia and Mexico. During the first week startups and business units worked together to define the proof of concept, then it was reshaped it with the support of the control areas - including compliance, legal, tax, DPO, risk management, procurement. By the end of the week all internal stakeholders had agreed on the proof of concept.
Through the Fast Track, BBVA is able to involve all stakeholders and produce a proof of concept or pilot in a shorter time frame, whilst still complying with the necessary regulation, and internal compliance processes.
What's next?
This week, 25 of the startups identified through both the Connection Festival and Open Talent competition will participate in the BBVA Open Summit. This is an international event hosted by BBVA that brings together innovators and influencers from banks, startups, investors, and financial institutions. They will also participate alongside BBVA at Money 20/20 in Las Vegas, a landmark event in the fintech calendar. BBVA will help the startups secure stage time in front of some of the world's biggest institutions, as well as getting the overall winner a slot to pitch on the main stage in front of up to 6,000 potential customers!
Many of those participating at Open Summit will go onto partner with BBVA on a longer-term basis, supporting its vision of becoming the first truly digital global bank. At the same time, BBVA's support will ensure these inspiring and innovative companies have access to the resources and expertise they need to grow their customer base, profile, and scale fast.
Synapbox and Movizzon: Successes in collaboration
Through previous Open Innovation events and initiatives, BBVA has supported companies such as Synapbox and Movizzon. Synapbox is a customer research company based in Mexico. Its content testing platform that helps brands measure consumers' emotional and content in real-time to improve their understanding of what best drives sales. BBVA is working with Synapbox as part of an ongoing pilot to develop a new process to improve the user experience for customers of BBVA Colombia in sending mobile payments. Synapbox has now closed a supplier agreement with BBVA to roll this out across different markets.
Colombian-Chilean startup Movizzon, an Open Talent finalist in 2016, provides proactive solutions that measure the experience of web and mobile browsing from a robot app, to improve channel performance efficiently from the user's point of view. Through working with the bank, Movizzon has enabled BBVA to speed up processing times for online and mobile transactions, making them more efficient.