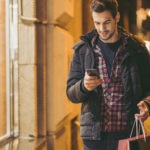 For example, did you know that BBVA Compass offers comprehensive budgeting tools right inside its mobile banking app? You can read more about it here.
You can also use some pretty basic alerts and notifications to help you keep your account in good shape:
Set low balance alerts. You can choose whatever threshold suits you, and as soon as your account balance drops to that amount, you'll automatically receive a text or email notification (or both, if you choose). This can give you time to transfer funds or just let you know where you stand before your next purchase.
Set deposit notifications. No need to wonder when an automatic deposit is going to hit your account. You can establish notifications -- again, by text or email -- every time a deposit is made into your account. This includes branch deposits, automated deposits like payroll, or transfers from other accounts.
Set debit and credit card transaction notifications. With this setting, you'll be notified every time there's a transaction on your card, whether online or in person. It can be a useful way to stay on top of charges, especially if there is more than one cardholder.
Or set debit and credit card transaction limits. If being notified for every transaction is just too much -- for example, if you use your debit card for every purchase, large or small -- you may choose to set alerts for transactions over your typical range. For example, you could be notified of transactions over $200.
Sensitive activity alerts. Sensitive activity includes a change of address request on your account, a new card request, the addition of a cardholder. These are all perfectly routine requests, but they could also be an early-warning sign of potential fraud.
Other credit card alerts. While alerts on your checking account can help your account in good standing, several credit card alerts can help you keep your credit score in good standing, too. By setting alerts to notify you when you approach your credit limit, you can avoid potential over-limit charges. And payment reminders help you ensure your account is paid on time.
With alerts like these in place -- and customized to suit your needs and spending habits -- you can maintain a close watch on your accounts to protect against fraud, stay informed and manage your accounts efficiently and effectively.