Avant intends to become the "Amazon" of financial services
Avant is an online credit platform capable of offering loans in less time than a traditional bank. This startup has increased from 2 employees to 30 since 2012.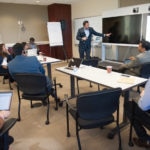 Avant was founded nearly four years ago and has already earned 1.6 billion dollars. Like other financial institutions, this company has the obligation of verifying whether their customers commit fraud or not. The company distinguishes between two types of fraud: soft and hard, with the latter referring to identity theft.
The Avant team assesses the risk of fraud using tools that are capable of analyzing numerous variables. These complicated algorithms consist of codes that are capable of making decisions immediately.
Avant uses both statistics and technology to offer its users the best experience possible. As a result it approves customer loans in real time and most of them obtain their funding on the following work day.
Avant has just launched an automobile financing product and is working on the development of credit card and mortgage products. The plans of this startup now include an international presence, especially in Canada and the United Kingdom and becoming the Amazon of financial services.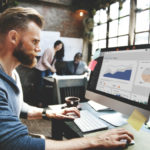 Who is innovating in Avant?
Robert Krzyzanowski is a 25 year old data engineer with an impressive resume, despite his youth. At the age of 11 he began to dream about working at something that would help to change the world. Although his studies are in Mathematics and Statistics, he is in charge of managing the work of the programmers, although he also has other roles in the company.