BBVA and Google Cloud develop an AI model to improve the prediction of expenses and revenues
BBVA customers can now use an app that predicts their future income and expenses (Bconomy). Now, BBVA has developed —together with Google Cloud— an artificial intelligence model that would allow them to improve the accuracy of predictions. This model is explained in a white paper that also offers users recommendations on ways to protect the privacy of their data.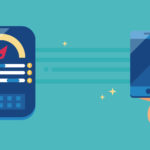 This study, built together by BBVA Data & Analytics and BBVA Innovation Labs ("Delivering Advanced Artificial Intelligence in the banking industry"), has created a MVM (Minimum Value Model) that would make possible —thanks to artificial intelligence developed at BBVA and Google Cloud's processing capacity—, to improve predictions of future transactions so customers are able to plan for their expenses.
Thanks to Bconomy, BBVA customers can now view predicted income and expenses for the coming month, broken down into categories. The new model makes it possible to update the functionality of transaction predictions. With this technology, customers could also view the probability of these predictions, lowering uncertainty — something that helps make more reliable financial decisions.
In this report, BBVA explains that modeling and controlling uncertainty has "enormous implications in the customer experience" because it creates an interaction that boosts trust.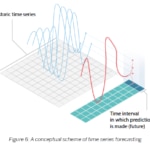 How to predict a future transaction, including uncertainty in the prediction - BBVA
In addition to uncertainty, BBVA points to customer concern over privacy as another essential factor when using artificial intelligence (AI) in financial services. The document includes a series of the most important recommendations to implement AI models effectively, limiting risks associated with data security as much as possible by providing solutions on the cutting edge of data protection.
BBVA took into account several pillars when building this model. One of them was how customers could obtain more value information from their own data. They also considered the best way of interacting with the prediction tool from a user experience perspective — showing the "questions" about the tool regarding the prediction of expected costs or income.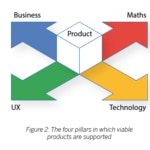 The four essential pillars of a quality data product - BBVA
BBVA Data & Analytics is a center of excellence in data analysis. Designed to add value to the bank through data analysis, BBVA established Data & Analytics as an area in 2014 with outstanding results. The area currently consists of 50 people, primarily young talent. The Industrial Doctorate program is worthy of mention, through which the best students can write their theses on real financial problems.