BBVA, in alliance with Uber, launches first banking product in Mexico that operates in third party app
The potential of open banking to change the face of financial service provision has been laid bare in a new deal between car-hailing giants Uber and digitally focused global bank BBVA.
BBVA and Uber, leaders in their respective markets in Mexico, announced their alliance, which sees BBVA launching an entirely new financial experience by making its services available in a third party platform for the benefit of Uber driver and delivery partners and their families.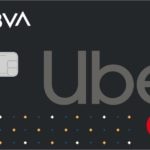 The deal announced by BBVA and Uber will see the bank in Mexico make its services available on a third party application for the first time.
Through the Uber application, Uber's driver and delivery partners - as well as their families - can quickly and easily create a digital account linked to the international 'Driver Partner Debit Card,' directly receiving their earnings in a matter of minutes. Additionally, they will be able to access a platform with financial benefits – like loans– and non financial benefits – like discounts and reimbursements for gasoline purchases – with their driver partner card.
The idea is simple - to save time and stress for Uber's drivers, and make their business and day-to-day banking easier - by aggregating their financial lives within one app.
But the program also makes it easier for Uber's driver partners to benefit from deals the company might strike on their behalf.
Carlos López-Moctezuma, Head de Open Banking de BBVA, said that the partnership between the two companies represents an example of the global output from the Group's digital transformation.
López-Moctezuma added: "We are really pleased because this alliance represents our combined experience. It is a significant milestone because for the first time we are offering a BBVA product that will 'live' in a third party's platform. In other words, we are bringing the bank to our partner, who in turn is bringing us to their drivers and delivery partners, so that they can take advantage of all the benefits that the bank has to offer, all with a single click."
"For the first time we are offering a BBVA product that will 'live' in a third party's platform"
These benefits are made possible by Open Banking, which represents a paradigm shift from how financial institutions deliver their financial services. BBVA is a leader in open banking both in Mexico and internationally. In this case, the bank resolved to provide a better experience to Uber's partners, allowing them to manage their finances easily and efficiently.
Federico Ranero, managing director of Uber in Mexico, commented, "Our driver partners are the heart and soul of our business model. So we listen closely to them and take all their comments and concerns very seriously;  they have shared their primary requirements with us, what drives them and how they prefer to be compensated using the Uber app, which is why we have launched Uber Pro and the driver-partner card in Mexico."
Currently, the driver partner card will be available in Mexico City, Guadalajara, Merida, Monterrey and Tijuana.
BBVA Group is a global leader in open banking and has implemented an important open platform strategy with its BBVA API Market, providing its technology partners and developers a robust API catalog, which, in the context of its alliance with Uber, allows the bank to create a unique experience for its customers within new digital ecosystems like Uber's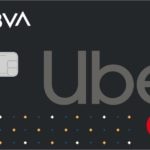 With their international 'Driver Partner Debit Card', driver partners will be able to collect their earnings and take advantage of 24/7 banking with BBVA.