This is the first corporate publication for iPad focused on innovation. Each editionaddresses a specific theme and will have articles, analysis and plentiful information aboutcurrent trends.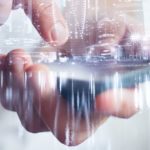 'BBVA Innovation Edge is a multiplatform innovation-analysis publication. It focuses mainly on identifying new trends, anticipating emerging technologies and analyzing specific questions that might affect the financial sector.
Simple Bank, Mobile Banking and Gamification are the trends analyzed by 'BBVA Innovation Edge' so far.
A multi-platform publication
An App for iPad, a a specific website with all numbers and a paper magazine. Every possible format is available to ensure that you do not miss any issue of BBVA 'Innovation Edge'.
You can view all the articles and sections of Innovation Edge on the BBVA Innovation Center website, with the content of each issue available in both Spanish and English.
A PDF of the magazine is also available on the website, which you can read online or download onto your device to read offline.
If you prefer using the iPad, the magazine is available in the App Store's Innovation Edge kiosk, and you can read every issue in the App Store Newsstand with a free subscription.
If you are more traditional, we are also going to distribute our content in a pocket-sized paper magazine, containing all the articles in each issue.
You can also subscribe to the BBVA Innovation Edge newsletter to be kept up-to-date with all new issues and their content.