BBVA invests in Leadwind fund to boost the growth of technology startups
BBVA will invest a total of 15 million euros in Leadwind, a venture capital fund managed by K Fund. In this first phase, the fund will raise 140 million euros to support technology companies in Spain, Portugal and Latin America.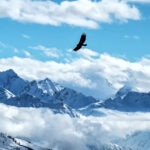 Leadwind has secured capital commitments from corporate investors such as Telefónica, BBVA, Global Omnium through GoHub, and SATEC, among others, as well as institutional investors such as AXIS-ICO through the Fond-ICO Next Tech initiative and various family offices.
K Fund's intention is to raise up to 250 million euros, so it is still open to new investors. BBVA and the other partners will not only contribute capital, but will also provide the companies in the fund's portfolio with knowledge of their respective businesses and markets. Leadwind represents the largest fundraising by an independent fund manager in Spain, an opportunity to promote a new wave of entrepreneurship and the creation of cutting-edge technologies that compete globally.
Its objective is to invest in companies based on enabling technologies such as IoT, networks, cloud services, AI or blockchain, around which promising and impactful new businesses and industries are expected to be created.
"At BBVA we are committed to supporting the entrepreneurial ecosystem and fostering innovation through investment, banking services and financing. Our involvement in Leadwind will allow us to be closer to companies with a high technological component in accelerated growth or scaleup phases, which already have a proven business model and need financing to grow and reach new markets," explains Roberto Albaladejo, Head of Banking for Growth Companies at BBVA.
Founded in 2016, K Fund started as an early-stage fund focused on the Spanish market and on pre-seed and seed stages. The firm was one of the first institutional investors to invest in companies such as Factorial, Exoticca, Abacum and La Gran Familia Mediterránea.
Leadwind is the natural evolution of a process initiated more than five years ago and represents a significant geographic, sector and stage expansion for the firm. It forecasts a final closing of 250 million euros, and a capacity to make investments of at least five million euros.
The fund, which will be led by a team of former operators with experience in the growth and management of scaleups such as CARTO, Stripe or Tinybird, will focus on making Series A+ investments in Southern Europe and Latin America. "The local ecosystem is ready; we see great entrepreneurs around us every day, from Barcelona or Madrid to Lisbon, Oporto or São Paulo, demonstrating that Silicon Valley is an attitude, tackling complex projects without fear and creating winning global projects", says Miguel Arias, a K Fund partner.
"Scaleups are critical factors in the creation of quality jobs and wealth."
"All of these ecosystems have prestigious universities, access to sophisticated and experienced talent and growing networks of entrepreneurs who were successful in the past and are helping to create trusted networks for newcomers. There is also strong public and business support, as it is now well understood that scaleups are critical factors in the creation of quality jobs and wealth, with an expected growth of 10% year on year until 2025, as reported in the European Startup Report," says Arias.
The team believes that the combination of the fund's size, the previous experience of its managers as entrepreneurs and operators, as well as the close ties that will be created with the founders due to local proximity, will become key attributes in its target markets.
In recent years, more than 1,000 scaleups have raised between 1 and 5 million euros in Southern Europe and Latin America, illustrating the opportunity of a growing market. The Leadwind team has proactively contacted more than 150 scaleups to date and the portfolio will continue to grow in the near future. "We have already met some great teams that have developed amazing technologies, and we can't wait to partner with scaleups to help them get to the next stage and compete globally," adds Arias.