BBVA pilots new SWIFT payment system for corporate clients
BBVA has announced it is part of the consortium of corporate businesses and banks taking part in a new initiative by SWIFT aimed at speeding up cross border transactions.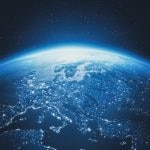 BBVA is the only Spanish business named as part of the launch, which will see the deployment of an enhanced multi-bank standard that will improve the experience for corporate customers with multiple overseas businesses.
For BBVA, it is part of the bank's commitment to bringing the latest technological solutions to its customers and clients, as part of the business' drive to use technology to make people's lives better.
This enhanced standard, designed and built in conjunction with 10 multinational corporates and 12 leading banks, streamlines the process for corporate treasurers by allowing them to initiate and track gpi payments to and from multiple banks in a single format and integrate gpi flows in ERP and Treasury Management Systems.
The first-of-its kind, this cross-industry collaboration tailors SWIFT's global payments innovation (gpi) for multi-banked corporates, by introducing a common solution delivered in the same way by all gpi banks.
This new standard will enable application providers and banks to give corporates better visibility and transparency, improving payments certainty, traceability, exception handling and allowing them to reconcile directly in their treasury operations.
Pilot participants are to begin a test phase ahead of bringing this flow into production in the next few months.
Corporates and banks participating in the pilot alongside BBVA include Airbus, Bank of America Merrill Lynch, BNP Paribas, Booking.com, Borealis, Citi, Deutsche Bank, General Electric, IATA, Intesa Sanpaolo, JP Morgan, LVMH Moët Hennessy Louis Vuitton, Microsoft , National Australia Bank, Ping An Group, Roche, RTL Group, Sumitomo Mitsui Banking Corporation, Société Générale, Standard Chartered Bank y UniCredit.
Digital transformation, also applied to transaction banking
BBVA is a benchmark in the transformation of the financial industry. In the area of wholesale banking, the Group is innovating both financial products as well digitizing solutions with the aim of enhancing the experience of business clients and corporations.
This entails constantly working with corporate clients and international organizations with the view to not only offering better financial solutions but also the latest technological innovations based on new market standards.
BBVA is a pioneer in the advantages offered by technology to enhance the agility and transparency of its core products such as corporate payment management as a step toward a Do-it-Yourself model for business clients and corporations.
To read the full story, visit https://www.swift.com/insights/news