BBVA, BBVA Bancomer deploy DLT-based FX matching pilot from Calypso Technology and R3
BBVA and BBVA Bancomer are piloting an FX matching application developed by Calypso Technology, a leading provider of cloud based cross asset trading software solutions for the financial markets, and enterprise software firm R3. The application, which runs on R3's Corda platform and is facilitated by Calypso's cloud services, has already been used by the two banks to match a test FX trade.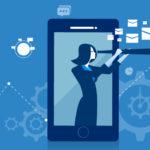 Following a successful proof-of-concept earlier this year, the pilot was developed by BBVA, R3 and Calypso to enable seamless, real-time FX trading between banks and their counterparties, providing an alternative to the slow and costly systems and processes used for FX trade matching today.
Currently, financial institutions are forced to use systems that struggle to communicate with each other, often causing errors in the matching process. Fixing these errors requires manual intervention, which has significant cost and resourcing implications.
BBVA and Bancomer entered into the pilot as part of their larger initiative to apply distributed ledger technology to their FX businesses to reduce total cost ownership, simplify operations and enhance overall efficiency.
"BBVA is very excited about this initiative for two reasons. First, it gives us the opportunity to assess the impact of a disruptive technology such as DLT, to generate efficiencies in one of our strategic business lines. Secondly, it has the potential to set a new standard in customer experience on the servicing ground", stated Ramón Martínez Sobrado, Global Head of CIB Operations at BBVA.
"Calypso sees Distributed Ledger Technology as an important component of our innovative offerings to transform the post trade processing operations. We are excited, that after successful completion of the initial PoC, BBVA, BBVA Bancomer and our strategic blockchain partner R3, have engaged in next phase of Calypso FX Matching Distributed Ledger Technology service supported by our Cloud services", commented M. Mayank Shah, head of Strategy, Marketing and Alliances.
"Reconciliation is a major issue for banks when trading FX, with whole departments often dedicated to resolving the issues that occur during the matching process. Corda removes this issue entirely by creating a single, undisputable record of each trade. We are pleased to be working with our members BBVA and BBVA Bancomer on this pilot with Calypso and look forward to extending the initiative to other industry participants in the coming weeks," said Todd McDonald, Co-Founder at R3.
The FX market
The foreign-exchange market is a global, decentralized currency trading market that was created with the aim of facilitating the money flows derived from international trade. Today it is the biggest financial market in the world, with a daily average traded volume of around 5 trillion dollars and a significant and growing "electronification."
BBVA is also collaborating with R3 in the development of an end-to-end solution for trade finance, an application that will allow digitizing trade finance documentation processes through DLT technologies, and the development of an identity management system based on the same technology.