More and more companies and consumers are turning to biometric technologies to enhance their authentication and payment methods. Compared to traditional password-based mechanisms, these solutions provide a better user experience and increased security.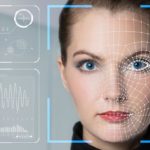 Biometric authentication technologies – which use digitized biological measurements to verify user identity – are making headway in the digital economy, replacing traditional password-based methods. Biometrics has clear advantages: the need for increasingly complex alpha-numeric passwords and growing concerns over cybersecurity have turned the spotlight on this technology, which use iris scanning, fingerprints, voice or facial recognition processes to unequivocally identify people.
According to a study by Mastercard and Oxford University, 93% of consumers said they will adopt biometrics in their transactions. The report also said that 77% of respondents considered facial recognition to be safe and 93% felt the same about fingerprint scanning. As a result, more and more cutting-edge companies are rolling out functionalities to allow their customers to pay by showing they are who they say they are, rather than with a password they are required to remember. These technologies ensure greater convenience and increased security, as biological measurements are much harder to hack than alphanumeric combinations.
Paying with a smile
Apple is one of the companies most clearly committed to biometric technologies. The fifth version of its flagship product, the iPhone – specifically, the 5S model – already came with a built-in biometric sensor, dubbed Touch ID. Samsung would follow suit a few months later, in 2014. More recently, Apple replaced Touch ID with Face ID in its latest flagship iPhone X. Face ID is a facial recognition system that also allows users to make payments.
Chinese digital giant Alibaba, through its third-party mobile and online payment platform , is also making rapid progress in the use of biometrics for payments, with some truly groundbreaking projects. In a restaurant of the fast food chain KFC, consumers that have Alipay´s digital wallet can pay by showing their face and providing their mobile phone number. The system, called 'Smile to Pay' works as follows: the consumer stares for a few seconds at a 3D camera and then types in their phone number.
According to a study by HSBC, China is in fact the country with highest fingerprint ID penetration rate: 40%.
Biometrics in BBVA
In the Spanish banking sector, BBVA is pioneering the adoption of biometric technologies for its clients. BBVA has already rolled out 'Alta Inmediata', a biometric-enabled mobile onboarding facility that allows prospective customers to open a fully operational bank account, just by taking a selfie and answering a video call. More recently, BBVA adopted Samsung's iris scanning technology, Samsung Pass, to upgrade its user experience by enabling quicker login to its mobile app. Samsung Pass saves customers the need to remember and type complex passwords, while ensuring maximum security.
Beyond this integration of biometrics into the customer experience, BBVA is adopting a strategic approach to biometrics as part of its transformation and digitization process. In June 2017, BBVA and startup Das Nano announced the launch of Veridas, an R&D joint venture intended develop new identity verification and authentication software.
BBVA, through its New Digital Business (NDB) Unit, is also backing Covault, a fintech startup specializing in digital security and identity solutions for individuals and businesses. In the United States, Covault recently launched an app that uses private key encryption paired with biometric access to allow users to digitize and store personal documents in their mobile devices in a secure manner.
Besides fingerprints and iris patterns, voice is another biometric indicator that's being used more and more in digital authentication in banking. Mobile-only bank Atom, in which BBVA holds a 29.5% stake, combines facial recognition, together with passwords, and voice recognition, to allow its customers to carry out any kind of transaction online, or from their mobile phone.