More than 110,000 people throughout Europe travel in Blablacar every day. The data team of the French company founded in 2004 has drawn a map of journeys with information on users of the shared transport platform.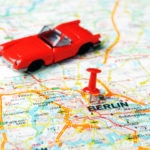 To create the map, Blablacar used the data on users of the car sharing social network before the trip: the place of departure of the trip, arrival and expected journey time.
The video is the result of a coding night, a hackathon organized by the French company twice a year and displays all routes made during a day in Europe.
The data visualization highlights that Blablacar routes are concentrated around France, Spain, Italy, Belgium, Holland and Luxembourg and that Moscow is beginning to take center stage. Currently, about 30 million people use the service in 22 countries.