Digitizing global trade finance, a progressive and necessary process
The need to streamline commercial supply chains and their inherent financial flows through digital processes has been a constant over the last 15 years. With the Covid-19 pandemic, that need has become even more relevant.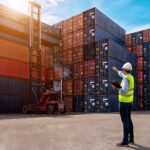 Digitization provides short-term advantages related to the transfer of data, documents and processes from an analog environment to a digital one. Simple processes such as scanning, converting paper reports to digital, telephone calls in which physical sound is transformed into a digital file, favor the optimization of internal processes and translate into a substantial reduction in costs.
On the other hand, digitalization generates opportunities in the medium- and long-term by taking advantage of digital technologies and digitized data to transform business models, modifying the way in which clients and institutions interact and generate new digital income.
It also has a third meaning: digital transformation. This refers to the impact that digitization has on individuals and an organization's corporate culture by introducing radical changes in its forms of leadership and empowerment favored by the digital technology at hand.
In a global trade context, there are several lines of action whose objective is none other than to provide this business with a fully digital ecosystem. However, it cannot be said that the rate of achievement and adoption is desirable for its main actors. The only certainty that exists is that said adoption will not occur in a 'big bang' manner, but through various initiatives that complement each other and that allow solid progress.
Some of these initiatives include digitized processes from start to finish, while others only deal with the most complex part of the traditional process, such as the digitized presentation of documents for collection management and letters of credit. And then there are those that seek to address the treatment of physical document presentations within financial entities from an operational perspective.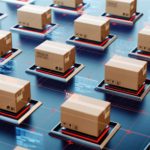 A good first case example is DLT Contour platform's recent entry into end-to-end letters of credit transactions. Second, is today's life cycle of a conventional letter of credit that can be mostly digital, starting with the application and ending with the payment of the same. In the middle is the digitized presentation of physical documents, mainly required to be able to dispatch the merchandise involved in the sale. The last example would include the use of optical character recognition (OCR) technology complemented with artificial intelligence (AI) content for the examination of letters of credit paper documents.
The market needs clear rules to be able to advance in the introduction of digital documents in day-to-day operations. In this sense, the International Chamber of Commerce, an institutional representative of 45 million companies in more than 100 countries, has decided to address the two major problems of digital business: standardization and legal support. Regarding the first, in Singapore it created the ICC Digital Trade Standards Initiative - DSI to deal with issues related to standards and interoperability of platforms and relationships with fintechs. In terms of legal support, it has established a roadmap to encourage governments to adopt specific legislation for digital business, especially regarding title documents (bill of lading, import/export certificate and promissory note).
Taking into account the multitude of actors involved in transactions and the laws to which they are subject to, an end-to-end digitization process in the global trade business is not easy. However, even though it is not exempt from risks and challenges that must be identified and managed properly, digitization is a path of no return that provides great opportunities for all those involved.