Fighting the technology gap between men and women in Latin America
Although we are gradually beginning to see progress today in Latin America, the difference between the number of men and women who work in the field of technology and innovation is still evident. For this reason new initiatives and collectives that are seeking to increase the presence of women in areas such as software development, programming and entrepreneurship are gaining strength each day.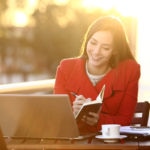 Here are some of the initiatives that they are working on for Latin America to have a more inclusive technological development that is more fairly distributed and has more women in a field that has been dominated by men up until now:
Epic Queen
This is a Mexican organization, which also operates in Colombia. It started as a blog and now works as a collective that seeks to involve more girls and women in different areas and functions of the technology sector. To achieve their objective, they perform four types of actions:
They maintain a blog where they share content related to technology, feminism, entrepreneurship, science and inclusion politics.
Events or chapters are held on a monthly basis in different cities in which participants have the opportunity to share with leading women in the field of technology, share experiences and get inspired.
They developed programs such as Code Party focused on awakening the interest of girls between 6 and 12 years old through code and programming languages.
STEM Girls, a program that guides young women to make a good decision when developing in fields related to science, technology, engineering and mathematics.
Boolean Girl, in which a group of girls travel to Washington to participate in programming activities and developingsoftware.
Geek Girls
This group seeks to inspire and empower women in using technology as a change agent. Its activities include holding meetings and creating communities, training sessions in different areas of technology, creating coworking networks and generating debates and reflection related to women, society and technology.
Women who code
This is a global organization dedicated to putting women into contact with each other who share the same vision: "The world of technology is much better if there are women in it". Its fields of action focus on free training in programming languages, creating networks of effective contacts and consulting for companies that want to achieve a more balanced and inclusive work culture. In Latin America WWC has chapters in Brazil, Chile and Colombia.
Girls in tech
This organization was created in San Francisco, United States, but has chapters in Asia, the Middle East, Africa and South America. Its aim is to maximize the potential for success of women working in the fields of technology, innovation and entrepreneurship. Its programs include:
Catalyst Conference: This is a three-day event in which outstanding women leaders share their knowledge on issues relating to technology and entrepreneurship. - Boot Camp: These are workshops for developing skills in areas such as programming and design.
Hackathon: These are multidisciplinary meetings that bring together programmers, designers, science students and educators to work on projects creating software and applications.
Pitch competition: these are days in which women entrepreneurs present their projects or products to a group of entrepreneurs and investors who are looking for new business opportunities.
In Latin America, Girls in Tech has a presence in Argentina, Brazil, Chile, Dominican Republic, Ecuador and Uruguay.
Rail Girls
This is a tour of events that focuses on creating a community that serves to provide and exchange tools for women to develop their technology-based ideas. Its activities are related to the development of sketches, prototyping, web application development and programming.
Girls4Code
This Colombian initiative is aimed at stimulating the talent of girls aged between 12 and 17 years old, interested in technology and developing software and applications. The training of Girls4Code consists in a 4-month program in which the girls are trained in tools and programming languages applied to a project developed under the guidance of a tutor. At the end, participants present their projects and the best come to be part of an immersion cycle guided by expert advisors in the technology sector.
Codies
This is a community of women dedicated to developing software. It also works as a network for exchanging knowledge about technological inclusion projects, a meeting point for networking and developing joint projects led by women. Its website has a blog, a forum and a podcasts section where issues are raised on analysis and debate about the role of women in the area of software development.
Chicas poderosas
This community raised the challenge of making Latin American women lead editorial news rooms in the region, from the empowerment and the use of digital tools and content creation and innovative strategies for the practice of journalism. In its meetings, Chicas Poderosas gathers experts on data, narratives, technology and design in one place that work for media such as The Guardian and The New York Times and the universities of Columbia and Stanford. The Chicas Poderosas group is made up of journalists from Argentina, Brazil, Chile, Colombia, Mexico, El Salvador and Peru.