Four innovators evaluate the entrepreneurship ecosystem in Colombia
The Internet of Things, neuroscience, 3D and energy... these are the four fields in which these innovators operate, each of whom has managed to transform their project into success stories in Colombia. Here they discuss the pros and cons of the entrepreneurship ecosystem in the country.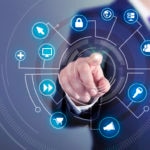 Agustín Peláez, founder of Ubidots
Colombia is uniquely positioned thanks to its location, climate, the mobility of its people and also because of the "comparative advantage" provided by institutions striving to generate a mentality and culture of innovation.
This young entrepreneur points out that "major innovative projects" already underway in Colombia, and therefore the key is ongoing investment in research and development to support said innovation via public-private partnerships.
Ubidots is a startup that helps engineers to create applications understand data generated by the thousands of sensors that make up the Internet of Things. The compiled data is uploaded to the website in real time.
The engineering services offered by this innovative company can be used in a range of fields, such as health, food and the oil and gas industries in Latin America. The Ubidots team includes members who have worked and trained at prestigious organizations such as Airbus Group, Nasa, Google and the MassChallenge incubator in Boston (Massachusetts, USA).
Camilo Herrera, Executive Director of  Un litro de luz Foundation
Persevere. This is the advice that this young entrepreneur offers to those who aspire to join him in the Colombian innovation ecosystem. "You need great enthusiasm and to tackle a problem," says Camilo in his interview.
Also essential to success is a basic understanding of the business world according to this young entrepreneur, who has managed to expand his project to 18 countries and targets a further 16 this year, all in Africa.
The project aims to improve the quality of life of vulnerable families by providing lighting. They thus install 'liters of light' as a lighting solution for families who would otherwise have no such facilities in their homes during the day.
Francisco Lopera Restrepo, Director of the Neuroscience Laboratory at the University of Antioquia
Colombia is beginning to open up to new technologies and establish a business niche capable of producing such technology. So says Francisco Lopera of the country's innovation ecosystem, going on to emphasize the impact that major technology developments have had, particularly in the world of medicine.
Lopera specifically applauds the advances managed in the medical field: nuclear magnetic resonances to study the brain structure and functioning, and amyloid PET imaging, which studies the brain's metabolism and garbage protein deposits caused by Alzheimer's.
Leonardo Arbeláez, co-founder and Director of i3D
This young entrepreneur applauds the efforts made by the Colombian state via co-creation courses, as well as incubators such as Ruta N, which strive to promote such innovative technologies.
Arbeláez called on new generations of entrepreneurs to harness new technologies as early as possible, which will surely provide the basis for developing more intelligent and connected products.
i3D has been on the market for eight years and develops and manufactures products using 3D printing and modelling. The organization aims to teach ordinary people and major industries how 3D technology can help them by providing training and offering services such as prototypes to test packaging, bottle designs, molding, plastic injection and casting.