The Mexican Monterrey Institute of Technology and Higher Education (Instituto Tecnológico y de Estudios Superiores de Monterrey), better known as Tec de Monterrey, heads the Forbes ranking of most innovative business schools in Latin America.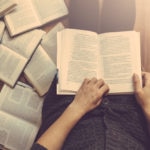 Tec de Monterrey heads the list of of innovative schools for Forbes and is also the best business school in Latin America according to the ranking of AméricaEconomía, an influential reference in the region.
IE Business School is in second place in the publication's study, which highlights that although the "technological component" predominates and "business schools are moving into line with new corporate requirements and new learning trends", when the question is mobility or virtual classes, the reality is different. "On average, only 18% of classes given by this group of business schools are online only," highlighted Forbes.
Top Schools
Tecnológico de Monterrey Mexico (Mexico City, Monterrey, Guadalajara and Querétaro), Peru and Panama.
IE Business School Spain
IESE Business School Brazil, Chile, Argentina, Ecuador, Uruguay, Colombia, Mexico, Peru, Guatemala.
ESADE Business School Spain, Brazil, Peru, Colombia, Chile, Mexico and Argentina
INCAE Business School Costa Rica, Nicaragua, Panamá, Colombia and Peru
IPADE Business School México, Costa Rica and PanamáUniversidad de las AméricasMexico
ESAN School of Business Peru
Universidad de los Andes Colombia, Peru, Panama, Guatemala, Dominican Republic and El Salvador
ADEN Business School Mexico, Argentina, Chile, Peru, Bolivia, Paraguay, Ecuador, Colombia, Panama, Central America and the Dominican Republic