This Internet-based business model enables a company to expand globally without having to leave its neighborhood or expand its branch offices throughout the world.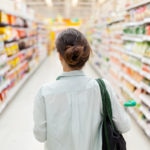 When Alicia Asín and David Gascón founded Libelium, a Spanish company that makes wireless sensors, they intended to market its products internationally, but didn't want to give up living in their native Zaragoza. To be able to become a global company without having to leave their home patch, the team decided to opt for cross-border e-commerce, through which the company already obtains 30% of its annual turnover. Its sales to more than 120 countries represent 65% of the orders it handles.
Libelium's case is just one of the many Spanish companies increasingly resorting toe-commerce directed abroad. According to the National Institute of Statistics, the turnover obtained by SMEs through the Internet generated more than 50,000 million euros in 2013. On average, small businesses achieved 2.2% of sales through their websites, 41% of which were made abroad. Meanwhile, medium-sized companies received 3.9% of their orders online, 35.2% of which came from outside Spain. From these figures it follows that foreign consumption of goods and services in Spanish SMEs through the Internet exceeded 18,000 million euros in 2013.
These data reflect the importance of overseas trade and cross-border e-commerce is one of the tools to achieve it. The Director of Foreign Trade from the Madrid Chamber of Commerce, Elsa Saviors, considers it as "an option that is not only strategic but a way to survive ".
In 2013, e-commerce increased 19% worldwide while traditional commerce has done so by 3% over the previous year, according to data from the Madrid Chamber of Commerce (Spain) presented at an event held last week in the Spanish capital. The meeting, organized by PayPal, reviewed the challenges and opportunities of adopting this version of commerce, mainly for Spanish SMEs, whose limited resources reduce their ability to physically expand globally.
The Spanish business landscape has 99.9% of small and medium enterprises (less than 250 employees) versus 0.01% of large enterprises, according to the Department of Industry. Meanwhile, the National Institute of Statistics (INE) shows that only 15.9% of companies with between 10 and 50 workers and 27% in the case of those with between 50 and 250 employees sold their products online in 2013. This increased to 36% for large companies.
PayPal calculates that by 2018 there will be 30 million global buyers and 72 million people will use their phones to make international purchases.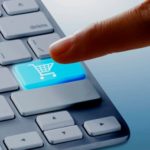 The first thing, the website
To embark on the international e-commerce adventure, the first thing a company should do is have its own website to offer its products. The Hibu CENSUS studyforecasts that by the end of this year, 63% of Spanish SMEs will have a website. The next step is that the website not only serves as a showcase, but allows for purchases to be made through an online store. 30% of operational websites of Spanish SMEs already included a platform of this kind in 2013, representing a 77% increase compared to 2012. Finally, the platform should be able to trade not only in Spain but also internationally, as 51% of sites with an online store already do
Spain is one of the leading tourism countries, which is something that is also reflected in the resources of this sector that the country offers online. Foreign sales of tourist services in Spain represent 31.6% of the total, followed by fashion, which reaches 22.1%, according to PayPal. However, Salvadores is confident that the hegemony of these two industries is not eternal, and it will be other sectors that choose to take advantage of the benefits of cross-border e-commerce to "diversify markets". Thus, the expert says that Spanish companies "are finding many opportunities in Latin America which is its natural market ".
Fight at customs
The main problem that SMEs that opt for e-commerce find also exists in traditional commerce: customs. Some important markets in terms of consumer volume such as Russia and China can become real headaches because"there are many obstacles to goods entering at customs", explains the CEO of Spain and Portugal for PayPal, Estanis Nicholas Martin.
This is something that Libelium has had to face on more than one occasion. If access is prevented to a product at customs, those in charge of following the order forget the Internet for a moment and pick up the phone to talk to airport security staff. The company's director of Digital Marketing, Javier Ferraz, remembers that "on the odd occasion, some component has caught the attention of the authorities and they have blocked it temporarily". When this happens, Ferraz explains: "We fight for the product to enter the country, which is usually achieved".
Despite these drawbacks, international e-commerce makes it possible to cross traditional borders and reach places unthinkable a few years ago for Spanish SMEs. Even though the phone has to be picked up to resolve an issue occasionally, the Internet will increasingly be the channel connecting producers in Spain with the rest of the world from the neighborhood that saw them grow.