Lugano stakes claim to become cryptocurrency capital of Europe
The southern Swiss city of Lugano has stepped up cryptocurrency use and is developing new infrastructure to adopt Bitcoin, Tether and its own LVGA token as legal tender. In the coming months, Lugano residents will be able to use cryptocurrencies to pay their taxes and make purchases at more than 200 local businesses.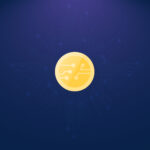 Switzerland has long been synonymous with financial innovation, and Lugano now joins the race to become a hub for blockchain technology development. Above all, the city seeks to give a powerful boost to the adoption of cryptoassets to buy goods and services. Lugano thus aims to become the acknowledged cryptocurrency capital of Europe.
Demonstrating the city's commitment to fostering blockchain technology ideas and startups, Lugano's Plan ₿ is designed to decentralize the bitcoin network and support sustainable cryptocurrency mining facilities in the region.
To make this vision a reality, attract talent and encourage networking and knowledge-sharing, the city will actively support R&D and relevant projects at its business hub. The goal is to extend the use of blockchain technology throughout the city to improve all aspects of residents' day-to-day lives. Announced a few months ago by the mayor of Lugano, Michele Foletti, the pilot program could be key to the ultimate success and further development of bitcoin, as it is the first credible attempt by a city to adopt a digital currency for regular use.
Switzerland is a country where blockchain technology and banking go hand in hand: the city of Zug is home to the Crypto Valley Association, an independent, government-backed body that seeks to leverage the country's strengths to develop a crypto and blockchain hub for businesses from around the world.
Unlike other countries, where crypto efforts are largely controlled by a central bank, ​​Switzerland operates a system of 11 Self-Regulatory Organizations (SROs). This helps ensure a state-of-the-art blockchain ecosystem shaped by clear, efficient and flexible regulation.
Given this operating framework, BBVA's Swiss unit can offer innovation, security and confidence to customers who would like to explore the world of investing in digital assets. Through its Zurich office, BBVA has added crypto, bitcoin and ethereum to its offering for international private banking customers.
The cryptocurrency trading and custody service has received several awards as early as this year: at Innovation & Insight Week 2022, Celent, the leading research and technology advisory firm for financial institutions, presented an award in the product and platform category to BBVA Switzerland for the launch of New Gen. The consulting firm emphasized the positive features of the crypto platform's wealth management model.