Propel invests in Truora, the Latin American startup that offers authentication solutions on WhatsApp
Truora has raised $15 million in a series A funding round led by Propel, the fund that manages BBVA's fintech investments, and Acel - one of the main investors in technology and the Internet. This new injection of capital will allow Truora to reinforce its expansion in Mexico with its solution to verify users through WhatsApp.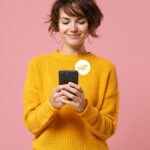 Truora - the startup from Colombia with a presence in the main countries of Latin America - offers solutions that facilitate users' connection to online shopping platforms and fintech services  through various digital channels. These solutions include chatbots for automated conversations, facial recognition, document verification and background checks. Thanks to Truora's platform, companies can offer their users faster authentication processes and improve the customer acquisition and retention rate.
One of Truora's objectives is for its products to be more accessible to companies with limited technological resources. Its solution, Truconnect, launched in 2021, helps them to connect and verify users through one of the most accessible channels: WhatsApp. It takes less than one day to integrate it into the company's platforms without the need for code.
The new funding round will allow the company to reach new markets in the U.S. and Europe in order to further accelerate their growth. Propel, the venture capital fund created by BBVA, and Accel - one of the top investment companies worldwide for technology and Internet businesses, led this capital increase, which reached a total of $15 million. Kaszek and Y Combinator, also participated, as well as angel investors from unicorns like Clara, Jeeves, Platzi, Nowports and Frubana.
"Truora has established itself as a go-to solution for identity verification and a key enabler for user acquisition," explained David Mort, General Partner at Propel, "We have seen great promise in how their WhatsApp authentication capabilities can solve pain points in financial services and other industries, and are excited to support Truora on this journey."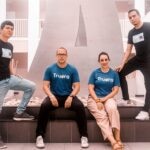 From left to right, Truora's co-founders César Pino (tech lead), Daniel Bilbao (CEO), Maite Muñiz (CPO) and David Cuadrado (CTO) | Image: Truora
"Thanks to LatAm's WhatsApp penetration being 80-90 percent of the population (550 million people), by making possible the integration of Truora's authentication products into WhatsApp the company is opening a potential addressable market in LatAm of $3.5 billion," said Daniel Bilbao, CEO and co-founder of the fintech company.
Since its first round of seed funding in 2019, when it raised $3.5 million, Truora has expanded to operate in more than nine countries, with offices in Colombia, Mexico, Brazil, Chile, Peru and San Francisco (U.S.), offering services to more than 350 corporate customers. Among them are the main actors in the business ecosystem in Mexico and Latin America, such as Rappi, Clara, Bancolombia, Adelantos, Didi, Homie and Global 66.
The new investment will also allow Truora to reinforce its teams and hire over 50 female professionals from Mexico and Latin America, following its strategy to strengthen the hiring of women in technology roles. 60 percent of its management team consists of women. "We pride ourselves in helping increase female leadership participation in the tech world," said Maite Muñiz, CPO and co-founder of the company. "Today, 45 percent of Truora's team are women, and we want to keep increasing this percentage."