The Technology Innovation Fund supports entrepreneurial projects in Mexico.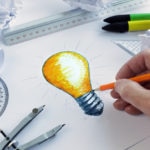 Startups such as InMateriis, which designs bone implants made using 3D printing; Vitagenesis, a laboratory that seeks innovation in biomedicine; Crear, Innovar, Desarrollar, a company that obtains nutraceutical components from dried habanero chilies using renewable energy; and Biotecnología Mexicana de Microalgas, which obtains DHA to create food for sufferers of diabetes, are all among the 59 firms selected to benefit from the Technology Innovation Fund (FIT in its Spanish acronym) at its most recent committee meeting.
The fund is jointly operated by INADEM and the National Science and Technology Council (CONACYT), and is one of the financing platforms used by the country's government to support the innovative energy and enthusiasm of the Mexican people.
To ensure that more and more successful tech innovations emerge from Mexico, the FIT this year experimented with a number of changes:
Extending the target business community to include tech startups
Further support areas, for example to tackle national challenges or problems that require significant R&D&i investment (health, education, security, energy, etc.).
Implementing the TRL and CANVAS methodology for submitting proposals.
Designing and implementing a solid assessment process, establishing two stages to secure greater certainty when selecting the strongest projects; requiring a consensus between assessments and in- person channels rather than depending on the Evaluation Committee.
Strengthening of the Evaluation Committee, incorporating prestigious representatives from the world of business, technology and academics.
Implementing monitoring systems based on in-person visits.
The improvements to the design and working of the FIT are aimed at ensuring that all selected projects have optimal chances of success, thus supporting technological development in Mexico via startups and micro-SMEs.
"In contrast with the past, the Mexican government is now committed to supporting the innovative talent of Mexicans, to allow them to benefit from an environment within their own country in which they can realize their full potential", said Enrique Jacob, President of the National Entrepreneur Institute, "and while this major transformation will take time, steps are now being taken in the right direction".