The apps 'Relocation Assistant' and 'Pear Campaigns' win InnovaChallenge MX
The BBVA International datathon InnovaChallenge MX, in which 378 developers from 36 different countries participated, has drawn to a close. The quality of the work submitted has surpassed the expectations of the panel that judged more than 50 new proposals on how to make use of BBVA's data.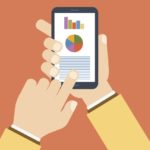 Relocation Assistant, a system that enables you to pick the best neighborhood to live in, and Pear Campaigns, a solution to create geomarketing campaigns, are the winning applications in the social and business categories, respectively.
The two apps developed in Spain competed with 53 other apps in the datathon, which used BBVA Bancomer card transaction data from Mexico City, Guadalajara and Monterrey.
To learn more about all of the apps that won prizes at the InnovaChallenge MX, go to bbvaopen4u.com.  The two categories, social apps and enterprise apps, come with three prizes of 15,000, 10,000 and 5,000 euros for first, second and third place; there were also five honorable mention prizes of 1,000 euros.
Winners in the apps for citizens category
Relocation Assistant developed by Luca Chiarandini (Spain) came in first place for the citizen app with a solution that enables you to pick the best neighborhood to live in. This app allows you to compare new neighborhoods with your current location and add search criteria such as schools nearby, night life, etc. The app is already operating in Spain (Madrid and Barcelona) and Mexico (Mexico City, Guadalajara and Monterrey).
Socio created by Ruben Sandoval (Mexico) won second prize with a crowdsourcing app that helps users find financing and partners with common interests in surrounding areas.
Third place was won by Optim, submitted by Delta Hat SL (Spain), which allows users to choose the best places to spend leisure time according to their tastes and desires at any given moment.
Winners in the business app category
Pear Campaigns from Jordi Nin Guerrero and his team (Spain) came in first place in the best business app category with a solution that allows inexperienced users to design effective geographic marketing strategies.
Flux MX developed by Daniel Juliá Lundgren (Spain) won the second-place prize, with an app that provides users with an interactive view of transaction flows between different zip codes of a city.
Third place was won by App Data, created by Carlos Hugo Gonzalez Castell (Mexico), a tool that helps business owners make decisions about opening new businesses or expanding their current ones.
Honorable mentions
The five honorable mentions went to My Spot Please (Guillermo Garcia Juanes, Spain) which recommends neighborhoods according to the user's lifestyle; Enterprising (Alejandro Hernandez Matias, Spain),which allows users to estimate how a business's sales will do on any given day; Binmx (David Martin Corral Calvo, Spain), which analyzes the factors that most affect a store's business performance; Predictor (Andres Ferraro, Uruguay), which predicts sales based on weather information; and BBVA Physics Data Lab (Rafael Luque Leiva, Spain), an app that allows you to view data represented by objects that are tangible and can be manipulated.