The startup Vest, a 2016 Open Talent finalist, has been selected to train with Google
Vest Wealth Management, the Mexican company that was a finalist in the last edition of Open Talent, has been selected to participate in an exclusive training program in Silicon Valley sponsored by Google.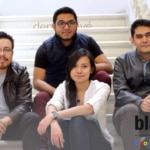 The journey from a startup to a consolidated company is not without its complications, neither is helping the entrepreneurs to become leaders of their companies. These are two of the goals of Blackbox, which brings the most innovative startups to Silicon Valley for a training program created by Google. Vest, the Mexican digital platform that offers users simple tools to invest and manage their money, is one of 16 companies selected to participate in this program for entrepreneurs.
Vest Wealth Management was one of the finalists of the 2016 Open Talent and is part of the Open Talent alumni community. It is a clear example of how BBVA Open Talent strives to promote innovation in financial services by supporting entrepreneurs around the world in the development of new services that transform the banking industry.
Vest Wealth Management co-founder Giang Nguyen will be one of 16 women participating in Blackbox Connect, which is focusing on female entrepreneurs in this edition. Following two weeks of training and networking, the participants will have the opportunity to present their project to potential investors and experts in Silicon Valley.
After a rigorous selection process, just 16 companies will have access to this two week program where mentors like Steve Chen, (co-founder of YouTube), Bill Maris (CEO of Google Ventures) and Christine Herron (Director of Intel Capital) will help them to set the direction for their company and define next steps.
In its 9th edition, BBVA Open Talent, the top fintech competition in the world, is looking for the best startups in order to change and promote the banking sector of the future and continue offering BBVA customers the best products and services.
All information on the 2017 BBVA Open Talent is available online.