The bitcoin world is increasingly developed, but above all the tendency is to create applications with blockchain technology. We have selected three of them that you should know.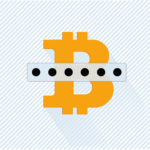 Blockstack
Its motto is clear: Blockchain as a Service. Its aim is to simplify the structure of this technology to be able to work with it. That is, make it possible to perform a high volume of transactions more quickly, manage assets (whether it be currencies, stocks or any other), improve the security of these transactions and, above all, create developer tools through the integration of its API.
This company won FinovateFall 2015 for its project's involvement in the evolution of financial services.
Hyperledger
It has created a system for individuals, companies and financial institutions with which to move funds around the world without having to rely heavily on middlemen. The risks of the transaction and the costs are thus reduced and new markets are opened. Consequently, technology replicates accounting ledgers to provide a more universal and shared record. This startup describes itself as a "non-native" cryptocurrency platform.
This company has won the Innotribe Startup Challenge and DEMOvation Challenge
Everledger
A startup that has applied blockchain technology to detect fraud and theft in the diamond market. Until now proof of the authenticity of this gemstone was a paper guarantee, which can be manipulated or lost. This company has therefore gone a step further and has digitized diamonds in a digital "account ledger" that is tamper proof and certified companies, insurance firms and different police divisions can access and provide data on each piece through an API.
This company has won different awards for its project: the Meffy Award and BBVA Open Talent 2015.