Tips to innovate and become an entrepreneur in Mexico: believe in the ecosystem and place a high value on talent
These are just two tips and experiences that can be taken from the ebook Hablan los Protagonistas, 33 innovadores mexicanos (In the words of Leading Figures, 33 Mexican innovators) which has been launched at the BBVA Innovation Center in Mexico City.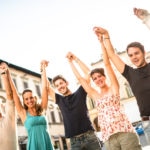 What are the challenges of Mexico's innovation ecosystem? What are the business models? What stage have the investors and business incubators reached? These are some of the questions answered by 33 of the leading figures of Mexico's innovation ecosystem in the ebook Hablan los Protagonistas, 33 innovadores mexicanos.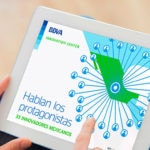 This ebook, launched at an event held at the BBVA Innovation Center in Mexico City, compiles experiences about how to overcome the hurdles that Mexican entrepreneurs face, as well as the opportunities in the country to undertake innovative projects.
At the ebook launch, Carlos López-Moctezuma, director of the BBVA Innovation Center in Mexico City, said that access to venture funds is one of the biggest challenges for the Mexican entrepreneurial ecosystem. According to 2015 figures, considerable progress has been made and the funding challenge is an issue that is already being tackled.
López-Moctezuma explained that the ebook concludes that there must be as much technology as there are new business models. In his opinion, technology is important, but the most potential can be found in the way in which business models are created, by tropicalizing them, making them part of local needs and creating differences between regions.
He stressed that talent will turn Mexico into a world-wide benchmark.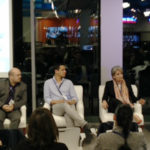 Leaders of innovation
Alongside López-Moctezuma, the launch also featured four of the 33 innovators who were interviewed in this ebook. David Peña, managing partner at Centraal, pointed out that an entrepreneur's main goals must include generating value.
He gave the example of Über, which, without being a Mexican startup, came to the country and grew at exponential rate, solving a problem, and with Pool, now adds value for the driver, passenger and society.
Pilar Aguilar, Managing Director of Endeavor México, explained that talent must be like money: "it must be taken and top companies created". As well as money, knowledge development is important. She referred to the example of Nevia, a Mexican startup that used global talent and funding from outside Mexico to achieve growth. In her opinion, entrepreneurs must place their trust in the ecosystem.
Raúl Martín, CEO of Campus Party México, insisted that we must be forward-thinking to entrepreneurial failure. He invited listeners to see what will happen in the near future. He talked about the development of technology which will create two million jobs, although it will also mean the loss of seven million jobs. He believes that in 50 years' time, there will be no job that cannot be done by a robot equipped with software. And he warned that legislation must be ready by then and we must know how to limit artificial intelligence.
Lastly, Eric Pérez-Grovas, Pérez-Grovas, investor of Jaguar Ventures, gave entrepreneurs the key points to investors. She explained that what they most take into account is the startup team. She thinks that the most important thing about a project is the human capital.
Other points that must be included in a presentation to potential investors are the problems that are solved and how this is done, as well as the business model. "More value is attached to what you have done than what you are planning on doing".
According to Pérez-Grovas, when it comes to making a decision, the investor also considers the target market of the project and business fruitfulness. Empathy and first impressions are key in these 'face-to- face' meetings. One trick to break the ice is to talk about the other projects in which the investor has invested.
The ebook is available to download here.You can read all of the testimonies of people who already become entrepreneurs and people who know how to make a project a success.