Forbes selects the companies most likely to make a mark this year.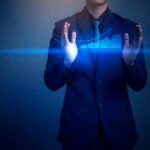 Inverse
Founded in 2015 and based in the Bay Area, Inverse is a digital media source that covers latest news, TV, movies, music, digital culture, science and innovation, all aimed at a male audience. With around 20 employees its investors include Greycroft Partners, Crosslink Capital and Rothenberg Ventures.
Mobcrush
Founded in 2014, Mobcrush is a community and platform for mobile video games. It aims to boost the global user community by providing a simple solution that can be accessed via mobile devices. The company has raised 15 million dollars from venture capitalists Kleiner Perkins, CrunchFund and Lowercase Capital.
Product Hunt
Product Hunt curates the best new products each and every day. It is one of the most influential platforms around. Figures from the tech sector and venture capitalists use the platform to seek new startups. It is the go-to site for product launch announcements. Investors include SV Angel, Naval Ravikant and Greylock Partners.
Patreon
Founded in 2013 thanks to the investment of around 17 million dollars by Alexis Ohanian and Sam Altman, Patreon is a platform that allows content creators such as artists, YouTubers, photographers, musicians, authors, writers and others to create websites for their work and get support from their fans. The community currently has around 2,000 creators. Based in the Bay Area, the company employs more than 40 people.
Carousell
Carousell makes it easy to sell those items that you no longer use or need. Selling is easy via the "Snap" list, while buyers can get what they like by chatting with sellers via the application. There are currently some 26 million products on sale. The Singapore-based company's appeal is on the rise. Investors include 500 Startups, Golden Gate Ventures and Sequoia Capital.
Doormint
Doormint is a mobile platform for on-demand basic consumer services in the home. Investors in the startup include Helion Venture Partners, Kalaari Capital and Powai Lake Ventures. Founded in Mumbai, it has raised some 7 million dollars.
Belong
Belong scans social networks, the internet and public data sources to find potential candidates for job vacancies. Based in Bangalore, the company has raised money from investors such as Matrix Partners and Blume Ventures. Founded in 2014 by Saiteja Veera, Rishabh Kaul, Vijay Sharma and Sudheendra Chilappagari, the company employs 60 people and is still growing.
SendinBlue
SendinBlue allows users to manage contacts, create newsletters and track results. The Paris-based company has raised 2 million dollars from investors such as Caloga. With close to 40 employees, it was set up in 2014 by Armand Thiberge and Kapil Sharma.
Giphy
Jace Cooke and Alex Chung founded Giphy in 2013. With its headquarters in New York, Giphy is a GIF search engine. Animated GIFs have been around for decades, but until now there was no good way to browse and discover the best that the internet has to offer. Giphy's vision is not just to help you find GIFs. At present it is only a search engine but soon it will grow into a community; a platform loaded with materials for GIF artists, enthusiasts, bloggers and anyone interested in finding or creating the next big meme. Having raised nearly 23 million dollars, the company's investors include RRE Ventures, Lightspeed Venture Partners, Lere Hippeau Ventures and General Catalyst Partners.
Maple
Maple hopes to revolutionize the home delivery food market in the city of New York. With around 50 employees, the company was set up by Caleb Merkl and Akshay Navle in 2014. Since then it has raised 25 million dollars from Primary Venture Partners, Thrive Capital, Andy Dunn and others.
BitGold
BitGold aims to make gold accessible and secure for digital payments. As one of the star newcomers in Toronto, the firm has raised 30 million dollars from investors such as PowerOne Capital and Soros Brothers Investments. It was founded in 2014 by Josh Crumb and Roy Sebag.
Play Buzz
Play Buzz was founded in Tel Aviv in 2012. It allows users to play with and create web content via custom surveys, lists and questionnaires, and to include them in a website or simply share them with friends. With some 18 employees the firm has raised 19 million dollars in investment from Carmel Ventures, Saban Capital Group, FirstTime Ventures, 83North and others.
Leesa Sleep
Leesa Sleep is ready to do battle with established firms operating in its space. Leesa is an online luxury mattress business that breaks the traditional model by providing direct deliveries of very comfortable mattresses, while also running an industry-leading social impact program. It has raised 9 million dollars from investors such as TitleCard Capital. The company was founded in 2014 by David Wolfe and Jamie Diamonstein.
Voonik
Voonik is a personal style platform that supports shopping for clothes and accessories by combining multiple stores on a single platform and allowing users to view all products at a glance. The company has raised investment of 5 million dollars from Sequoia Capital. Based in Bangalore, the company currently employs more than 80 people.
Zoomo
Zoomo is a peer-to-peer mobile market for used car sales. From its headquarters in Bangalore, founders Arnav Kumar and Himangshu Hazarika decided to launch the business in 2014 with the support of SAIF Partners. Since then it has raised 6 million dollars and has a workforce of more than 100.
Opinio
Opinio is another Bangalore startup on the list. It provides delivery services for food and other products, thus connecting users with restaurants, stores, laundries and pharmacies. With more than 80 employees and 8 million dollars of investment, its backers include Accel Partners, Sands Capital Ventures and Delhivery.
Alodokter
The Alodokter platform contains comprehensible information on medicine, illnesses, health and exercise. Registered users may also request medical opinions via the website. Founded in 2014 by Nathanael Faibis, it has raised early financing from 500 Startups, Jungle Ventures, Fenox Venture Capital, Golden Gate Ventures and Lim Der Shing.
Save
Save is a promising startup with its headquarters in Paris. It offers smartphone repair services with transparent prices, either dropping your phone at one of its shops or sending it by courier. Founded by Damien Morin, the company has raised 17 million dollars from IDInvest Partners and 360 Capital Partners.
Droom
Droom is the first mobile market in India for new and used cars. With 16 million dollars invested by Beenos and Lightbox Ventures, the company employs more than 50 people after less than two years in business. Scandeep Aggarwal had the original idea in 2014 and has guided the startup's success since then.
Parcelled
Parcelled is an on-demand online courier that has revolutionized the world of logistics, radically changing the way we send items. Established in Bangalore, the company has raised 5 million dollars from Delhivery and Tracxn Labs. At present it employs a staff of 80, overseen by founder Xitij Kothi.