Venture capital tops the funding options for Spanish startups
How are Spanish startups funded? Which formula is best suited to their needs? This was one of the subjects debated at the Entrepreneur Week organized by Google that was held at the BBVA Innovation Center in Madrid (Spain).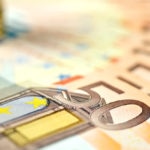 Accelerators, venture funds and crowdfunding are terms that are appearing with increasing frequency in startups' vocabulary. They denote new forms of funding that are specially designed to ensure a good idea can become a successful line of business and does not perish in the search for funds. But among all this jumble of jargon, which of these options best matches the needs and possibilities of each one of these small companies? This was one of the topics of the debate that took place at the BBVA Innovation Center in Madrid (Spain) within the framework of the Google for Entrepreneur Week.
Spanish startups are increasingly making more effective use of a wide array of investment strategies. Total funds raised during the first quarter of 2014 were €102 million, representing an increase of 96% over the same period the previous year, according to a recent report by Startup Explore. Four out of the 41 rounds of funding carried out in that quarter were over €10 million, and another six were in excess of €6 million.
There are various funding routes to increase the chances of obtaining these levels of resources. However, the speakers at the Google encounter all agreed that the work starts at home. Cedric Kutlu, founder of the venture capital company Fools Fund, recommends approaching family and friends who "will be the first to believe in your product and in you". However he notes that this first stage never tends to exceed 15% of the funding the startup can obtain later.
Once the startups have obtained the minimum capital to get going, they need to focus on finding customers who believe in the product and inspire confidence, to bring the idea to the attention of investors. "Customers are your badge of success, and if you have a good customer base it is easier to ask for money from large companies", explains the entrepreneur.
When your customer base has been consolidated, you have a whole range of options for seeking funding. Among these, one of the main options highlighted in the report by Startup Explore is to approach a venture capital company. These companies look for innovative ideas which they can support in the early stages, and are the number one choice in Spain, which currently has 172 investment funds. According to a report by Web Capital Riesgo, in 2012 Spain had only 78 venture capital companies with national capital and 15 with foreign capital.
Accelerators and crowdfunding
The boom in venture funds has not prevented the emergence of other complementary formulas for funding and driving new ideas. In recent years there has also been an increase in the appearance of what are known as startup accelerators in Spain. This formula first emerged in Silicon Valley (US), and involves programs that foster companies when they are just beginning to develop their ideas. These initiatives offer training and resources, and can put startups in touch with investors who may be interested in funding the project.
Before a company decides to go to one of the 71 companies currently operating in Spain –according to Startup Explore–, Kutlu recommends "finding out how many years it has been operating, what projects it has been involved in before, what their success stories are, and which mentors are part of the accelerator". These accelerators may provide crucial training in dealing with investors and offer the necessary reassurance they need before deciding to fund a startup. "You have to make sure the entrepreneur is sufficiently professional so investors aren't wary of sinking their money into the project", explains Andrés Leonardo Martínez, head of the Google Development Program.
Another complementary option that can serve to raise funds is crowdfunding or micropatronage. This formula consists of receiving small contributions from private individuals via the Internet in exchange for a service or a product once the first round of funding has been completed.
One crowdfunding success story is the startup Mobincube, whose software provides an easy way to create apps and which raised €300,000 in a funding round through The Crowd Angel portal. Fernando Marzal, the company's co-founder, says: "We launched the crowdfunding campaign because we needed investments to complete the target we had set ourselves in the first funding round".
In addition to finance, crowdfunding campaigns are useful for obtaining publicity, as they raise awareness in the social networks and the media. Marzal concedes that his campaign brought them "widespread visibility which in turn succeeded in attracting new investment funds".
Ecosystem
In order for startups to be able to access funding, they need to have an entrepreneurial ecosystem that promotes access to all these formulas. According to Martínez, "we have to improve the density of entrepreneurship in Spain". He points out the need to create an ecosystem that allows a more fluid, Internet-based relationship between cities with high levels of entrepreneurship like Madrid, Barcelona and Seville.
"Currently in Spain we invest 1% of what is invested in Silicon Valley, and that's because there they have a much greater density of entrepreneurship", noted Martínez. On this point, he believes we should replicate the system that "has worked in other sectors like civil engineering, where Spain is a leader with projects like the Panama Canal or the metro in Mecca".
The time when a startup would go to the bank to ask for funding to develop their idea may be coming to an end. Crowdfunding, venture funds and other new forms of funding are better adapted to the needs of startups, and even speak the same language.