The firm Redmond has opened registration for the fourteenth edition of Imagine Cup, the technology competition with which Microsoft challenges students worldwide to innovate through technology.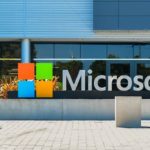 n the competition, students from different countries face each other to prove their technological skills and test their creativity to build a project that impacts on society.
To compete, students must register on the official Imagine Cup website, be over 16 years old and choose one of the following categories:
Innovation: the most original students participate, who are interested in changing the way people use technology.
Video Games: This category allows students to create a fun and interactiveexperience for users through a video game.
Responsible Citizen: This is for anyone who wants to solve a major social problem in their community or region.
For details of the competition as well as its process, go to the Imagine Cup official website. For the registration, login here.
The national winners will compete online in the World Semifinals, in order to travel to the World Finals in Seattle, USA, to represent Mexico.
"Imagine Cup is a competition that allows you to exploit your potential and skills, it is a gateway to success, besides being a great experience that gives you satisfaction and opens up endless opportunities, which is exactly like what happened to those of us who currently work in Microsoft Mexico. Also, as participants in the national final, Imagine Cup also allowed us to have experiences like meeting Satya Nadella, CEO of Microsoft and the Chairman Enrique Peña Nieto, test HoloLens, make friends from other countries and have the satisfaction of representing Mexico in a global competition", mentioned Edna Reyes Miranda and Jordan, national Imagine Cup 2015 winners and participants of the World Final of this competition in the same year.
The Imagine Cup competition provides tools and resources at no cost, through the Microsoft Program DreamSpark for students to continue to grow and develop skills that will connect them with great opportunities for their future.
The Imagine Cup competition is part of Microsoft YouthSpark, an initiative to address the needs of young people to connect them with opportunities for education, employment and entrepreneurship.
Imagine Cup 2016 Dates:
Round 1: February 25, 2016. Delivery format with the description of the project including the technology to be used.
Round 2: March 29, 2016. The selected projects will show their progress of development through a demo video.
Round 3: 3: April 12, 2016. The selected projects will show the finished product and a video showing how they would present it to the world. - National Final: April 22, 2016. The finalists will present their projects to a jury.