November Recap: BBVA Compass highlights itself as an inclusive, digital and client-centric bank
In November, BBVA Compass published a series of articles that underscored its efforts of being an inclusive and digital bank committed to the customers, clients and communities throughout its footprint. Top articles of the month were centered around a recognition for the award-winning BBVA Compass Mobile Banking app; the bank's recent achievement from the Human Rights Campaign; dinners held for the bank's Denver clients; and the bank's new agreement with entertainment presenter, AEG.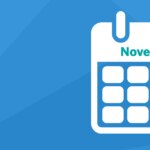 BBVA Compass achieved a perfect score on Human Rights Campaign's 2018 Corporate Equality Index.
Javelin Strategy & Research commends the BBVA Compass Mobile Banking app for its ease of use
BBVA Compass sponsored two dinner events for its clients, put on by world renowned restaurant El Celler de Can Roca.
BBVA Compass agreed to a multi-year contract with entertainment presenter AEG to activate and build its brand in local markets.
Here's a recap of stories published by BBVA Compass in November:
Committing to diversity and inclusion
BBVA Compass continues to prove its commitment to being an inclusive workplace.
Capping remarkable drive, BBVA Compass gets perfect score in 2018 Corporate Equality Index
BBVA Compass received a perfect score of 100 percent on the 2018 Corporate Equality Index, a measure of workplace equality for lesbian, gay, bisexual, transgender and queer employees that serves as a benchmark for some of the country's largest and most influential workplaces.
BBVA Compass puts its weight behind high-profile celebration of women's achievements
BBVA Compass put its effort to bring more women into leadership positions on a visible perch by sponsoring the International Women's Forum in Houston, where women leaders from more than 30 countries came together over two days to dig into issues and explore solutions.
Banking on opportunities
The bank reinforces its brand message and promise of "creating opportunities" for clients, entrepreneurs and communities throughout its footprint.
BBVA Compass and AEG sign multi-year agreement
BBVA Compass has agreed to a multi-year agreement with the world's leading sports and live entertainment company AEG to create opportunities for customers across the country, including events, concerts and brand activations at some of AEG's key venues.
Lauded chef Jordi Roca of celebrated El Celler de Can Roca travels to Denver for pop-up dinners
Jordi Roca, of world-renowned restaurant El Celler de Can Roca, came to Colorado and created a multi-course dinner on Nov. 1 and 2 for the bank's Denver clients and guests. The event was part of a BBVA-sponsored visit to the Mile High City to give bank clients a unique experience.
Social entrepreneurs in BBVA Momentum dive into details of business-building at UT-Austin
The social entrepreneurs selected for the inaugural U.S. class of the BBVA Momentum mentorship program dove into the details of business-building in their second session with top-flight educators at the University of Texas at Austin.
Small business profile: San Antonio-based dental practice reflects BBVA Compass' mission
Celebrate Dental & Braces, much like the bank it does business with (BBVA Compass), looks to create opportunities for its patients and the communities where it sets up shop.
BBVA Compass CMO honored for her work in creating opportunities
BBVA Compass Chief Marketing and Digital Sales Officer Jennifer Dominiquini is tasked with leading the team that brings that the bank's brand to life through multiple channels. On Nov. 14, she was honored a social responsibility award by the marketing leadership community organization, The CMO Club.
Capitalizing on mobile banking
BBVA Compass continues to be an industry-leader in digital banking, leveraging its award-winning mobile banking app as a means to creating a better customer experience. Also, the bank continues to shake up the remittance market and promote BBVA's recently launched money transfer mobile app, Tuyyo.
BBVA Compass mobile app deemed a leader by Javelin Strategy & Research for its ease of use
BBVA Compass was recognized as a leader in the most critical category in Javelin Strategy & Research's 2017 Mobile Banking Scorecard, with the independent research firm commending the bank's app for its ease of use in creating an intuitive, mobile-first experience for its clients.
Growth of the U.S.-Mexico remittance corridor
Remittances remain a major, if not the largest, source of foreign revenue for Mexico, and the U.S.-Mexico corridor is one of the largest remittance sectors in the world. P2P apps and services, such as Tuyyo, are an emerging preference in how people send funds across the border.
Where remittances come from and go to
BBVA's new app-based service for remittances, Tuyyo, recently launched, focusing initially on the important U.S. to Mexico corridor, with an eye toward expanding service into other countries soon. BBVA aims to capitalize on the remittance market, considering that the U.S. is one of the top countries for sending funds worldwide.
Helping customers
BBVA Compass helps to create opportunities for consumers and clients to have a bright financial future, recently publishing insights on loans and credit cards.
Step one to rebuilding credit: Understand where you are
BBVA Compass Global Payments Director Jon Groch shares his advice on rebuilding credit, giving his insights on establishing credit, credit utilization and credit card payments.
Travel around your home planet with Express Personal Loan
BBVA Compass spotlights its instant loan service, Express Personal Loans, and highlights its benefits including affordable borrowing, loan rate discounts and fast fund access.
---
To learn more about BBVA Compass, visit www.bbvacompass.com.