October Recap: BBVA Compass spotlights its commitment to digital, community and its employees in recent articles
Last month, BBVA Compass showcased its digital prowess with headline stories about BBVA Open Talent, its 2017 online banking award from Javelin Strategy & Research, and Tuyyo, BBVA's new money transfer mobile app. The bank also published articles that highlighted it as an engine of opportunity for its employees and the communities throughout its footprint. The bank wrapped up its month of stories on Oct. 27, releasing its third quarter earnings.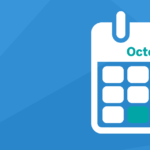 Digital Spotlight: BBVA Compass' recent online banking award and BBVA's launch of its global money transfer app, Tuyyo, reflect the bank's ongoing digital transformation.
Community Spotlight: BBVA Compass commits to the communities throughout its footprint by investing in small businesses and teaming up with the Houston Dynamo to lift up Houston in the aftermath of Hurricane Harvey.
Employee Spotlight: BBVA Compass showcases itself as a workplace of opportunity, most recently featuring its underserved and multicultural segment manager.
Here's a recap of stories published by BBVA Compass in October:
Digital Spotlight
BBVA launches Tuyyo, a global money transfer service
In its initial phase, Tuyyo, a new money transfer mobile app powered by BBVA, minimizes the cost for U.S. senders and enables them to quickly forward funds to Mexico.
How to send money abroad
There are multiple ways to forward funds internationally, however factors such as affordability, timeliness, convenience and security may all play a role. Bank-backed apps, such as Tuyyo by BBVA, are beginning to board the peer-to-peer money transfer train.
Getting the most bang for your buck with remittances
A look at the various variables that impact the final cost of a remittance to the sender, highlighting the money transfer app, Tuyyo, for its flat fee for Mexico-bound transfers.
Creating opportunities for fintech startups
BBVA continues to create opportunities for entrepreneurs and fintech startups from around the world to showcase their innovation, most recently with its 2017 BBVA Open Talent Global Trends competition.
BBVA Compass Named 2017 Online Banking Leader in the Financial Fitness category by Javelin Strategy & Research
Adding to its series of awards from Javelin Strategy & Research, BBVA Compass was recognized by the independent research firm for providing a notable online banking experience that guides customers through their financial journey.
Depositing your checks on your mobile banking app with ease
BBVA Compass shares four tips on how consumers can streamline their mobile deposit experience.
Community Spotlight
BBVA Compass becomes largest investor in loan fund for small businesses in Appalachian Alabama
BBVA Compass closed a $5 million equity investment in Pathway Lending, becoming the largest investor in Alabama's effort to build up small businesses in the state's Appalachian region.
BBVA Compass brand ambassador Sandra Lee turns west to share her business insights
BBVA Compass brand ambassador Sandra Lee led forums in the bank's western footprint and shared insight with small business owners in California and Arizona, emphasizing that small businesses are important to America's economy and communities.
Small business profile: PitaPal contributes to Houston's East End revitalization
BBVA Compass creates opportunities for small businesses across its footprint that are giving back to their communities, including its client, PitaPal, which is contributing to the revitalization of Houston's East End.
BBVA Compass, Dynamo marshaled all resources in month-long campaign to lift up Houston
BBVA Compass and the Houston Dynamo wrapped up their joint campaign to raise money for Hurricane Harvey relief efforts with a series of community events that ended when the Dynamo took the pitch at BBVA Compass Stadium for the Ninth Annual BBVA Compass Dynamo Charities Cup.
Employee Spotlight
Meet, Julieta Falcon
BBVA Compass Underserved and Multicultural Segment Manager Julieta Falcon creates opportunities for the unbanked and underbanked populations to obtain the financial tools to have a bright future.
---
To learn more about BBVA Compass, visit www.bbvacompass.com.