Onur Genç reflects on the changes in banks' business models amid the COVID crisis
Onur Genç participated in 'The Global Boardroom: Shaping the recovery' forum organized by the Financial Times, where he shared his vision of the pandemic's effect on the banking sector. The BBVA CEO pointed out that this crisis has accelerated certain dynamics, such as the digitization of banks' business models, although this trend "was already in place." For example, he explained that customer interactions in the bank's app have multiplied by fivefold in the last year.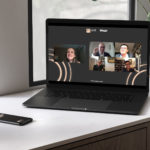 BBVA´s CEO participated in a panel with Elke König, president of the Single Resolution Board (SRB), Jeremy Palmer, senior partner at McKinsey, and TS Anil, CEO of Monzo digital bank. The conversation, moderated by the FT's U.S. editor, Laura Noonan, revolved around the impact that COVID will have on the future of global banking.
In Onur Genç´s opinion, once the crisis is over a large part of this change in consumer behavior towards digital will be "here to stay." In this sense, our technology and digital capabilities have allowed us to adapt quickly to this new environment. Jeremy Palmer from McKinsey also pointed to BBVA's digital leadership.
Among the main changes is the evolution to a new customer relationship model, in which more data is used to provide personalized advice and help clients improve their financial health. In this new model, branch offices continue to play an essential role in providing valuable advice to clients, he explained.
By this he was referring to a bank's ability to build a relationship of trust, both via face-to-face meetings with customers and through digital channels. Onur Genç believes that trust is built through the advice given in order to make good financial decisions. In fact, "one of the pillars in our strategic plan is financial health and advising our clients," he added.
Onur Genç: "We have to think in the long term and continue accompanying our clients"
When asked about the dilemma that banks face between supporting clients in the current situation and maintaining profitability in the short term, BBVA´s CEO resounded: "We have to think in the long term and continue accompanying our clients."
In regards to what institutions can do to promote financial inclusion in countries that have been most affected by the crisis, BBVA's CEO pointed to the role of technology. In his opinion, "we need to find a way to serve customers at a low cost. And this is only possible through technology," he stated.
A crisis different from 2008
Elke König believes that banks are now facing this crisis from a position of greater financial strength, with capital buffers and liquidity substantially strengthened since 2008.
For this reason Onur Genç pointed out three fundamental differences between the current crisis and other previous crises, particularly that of 2008: "There are many uncertainties, but this crisis is different from that of 2008." Among them, "because it is a heterogeneous crisis," which affects different economic sectors differently; And due to its short-term nature. This can be seen, for example, in credit card consumption, which recovered notably as restrictions on mobility were lifted in the third quarter of the year.
Regarding the effect of low interest rates on banks' business models, Onur Genç ensured that institutions "are used to" this scenario. "We have to continue to focus on costs and digitization to make sure we have a better structure and are more efficient," he said.
To conclude, BBVA's CEO stressed that, both at the beginning of a crisis and during the economic recovery, "banks are a part of the solution," an idea with which the president of the Single Resolution Board agreed. But this crisis has also shown, in his opinion, that "there is still much to do" in terms of digitizing financial services. "We will continue making advancements," concluded Onur Genç.