Commercial banking veteran Orlando Castañeda has been named BBVA USA McAllen City President, where he will lead all Commercial operations in the market.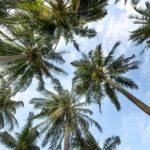 Castañeda comes to the bank for the second time after six years working in corporate client banking and specialized industries with a financial institution in Houston. Castañeda is a Rio Grande Valley native with a background in various sectors within the banking industry.
"Orlando has already accomplished so much in his decade of banking experience," said BBVA USA Texas Border Region CEO Susana Valencia. "That eagerness for continued success in his career will help us continue to succeed in our McAllen and Upper Rio Grande Valley operations. McAllen is an economically booming landscape, energized by growing businesses and services. Orlando brings all the skills and energy necessary to meet the unique banking needs this area deserves."
Castañeda began his career at BBVA as an associates program trainee, quickly becoming a commercial relationship associate, followed by a position as an associate portfolio manager in the bank's oil and gas finance division.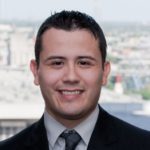 BBVA USA McAllen City President Orlando Castañeda
"With local infrastructure projects being planned, and an expanding energy industry in the Rio Grande Valley, Orlando's experience is going to serve our clients very well," said Valencia. "Also, his skillset is not limited to this sector. Having worked in an economically diverse market such as Houston and being from the Rio Grande Valley is only going to bolster the value he will bring to our operations."
Castañeda earned his bachelor's degree in finance from the University of Texas - Rio Grande Valley, where he also obtained an MBA. He is currently a CFA Level III candidate.
News of the hire comes just months after former McAllen City President Jon Rebello was promoted to become the bank's Austin CEO. Rebello also served as the bank's Texas Border Region CEO, a role now filled with the promotion of Valencia, who is also the bank's Laredo City President.
The new structure also comes directly after the rollout of BBVA USA's new 5-year strategy, highlighted by its six pillars - including helping clients and communities transition towards a sustainable future and improving clients' financial health.
"As we continue to grow as a bank, our new strategy is going to allow us to reach even greater milestones than what we have already achieved," said BBVA USA Texas Region Executive Jeff Dudderar. "Texas is one of the bank's most economically solid markets throughout its entire global footprint, and we have ample opportunities to capitalize on that for the bank and, more importantly, our clients."
The BBVA McAllen team has had a long history of living by its new pillars including in April 2019 when BBVA became the first Rio Grande Valley company to take the Lights Out RGV! pledge, which included a reduction in lighting in corporate and larger area offices.
The BBVA USA Foundation gave a $15,000 grant in 2016 to the Mission Economic Development Corporation to support its new Center of Education and Economic Development. The facility offers educational programs for small businesses and entrepreneurs in the Rio Grande Valley, with classes in science, technology, arts and math.
For more information on the bank's new 5-year strategic plan, click here.